I have seen many experts using commercial food processor that features mixing soup, blend sauces, chop vegetables, mix fruits and many other food items alike. A commercial food processor is ideal for any type of restaurant or food business.
Can Commercial Food Processor Crush Ice: A commercial food processor can be used to crush ice blocks but there are some setbacks to doing so since the blade of a lot of food processors is not designed to crush ice.
The food processor must be packed with a lot of power though if it is to crush ice. A lot of food processors that can crush ice make a big deal out of it. They usually have it stated in the instruction manual of the food processor. All you need to do is to ensure you get a powerful food processor with very tough, hard blades and you can crush as much ice as you can.
They are only made to chop food, therefore, they will not be thick enough to do the job straight forward. However, if you get the right machine like the Cuisinart custom 14-cup food processor or Hamilton Beach Professional 14-Cup processor, will be hard enough to do the job, but if you get a low quality and cheap commercial machine, you will definitely get it wrong.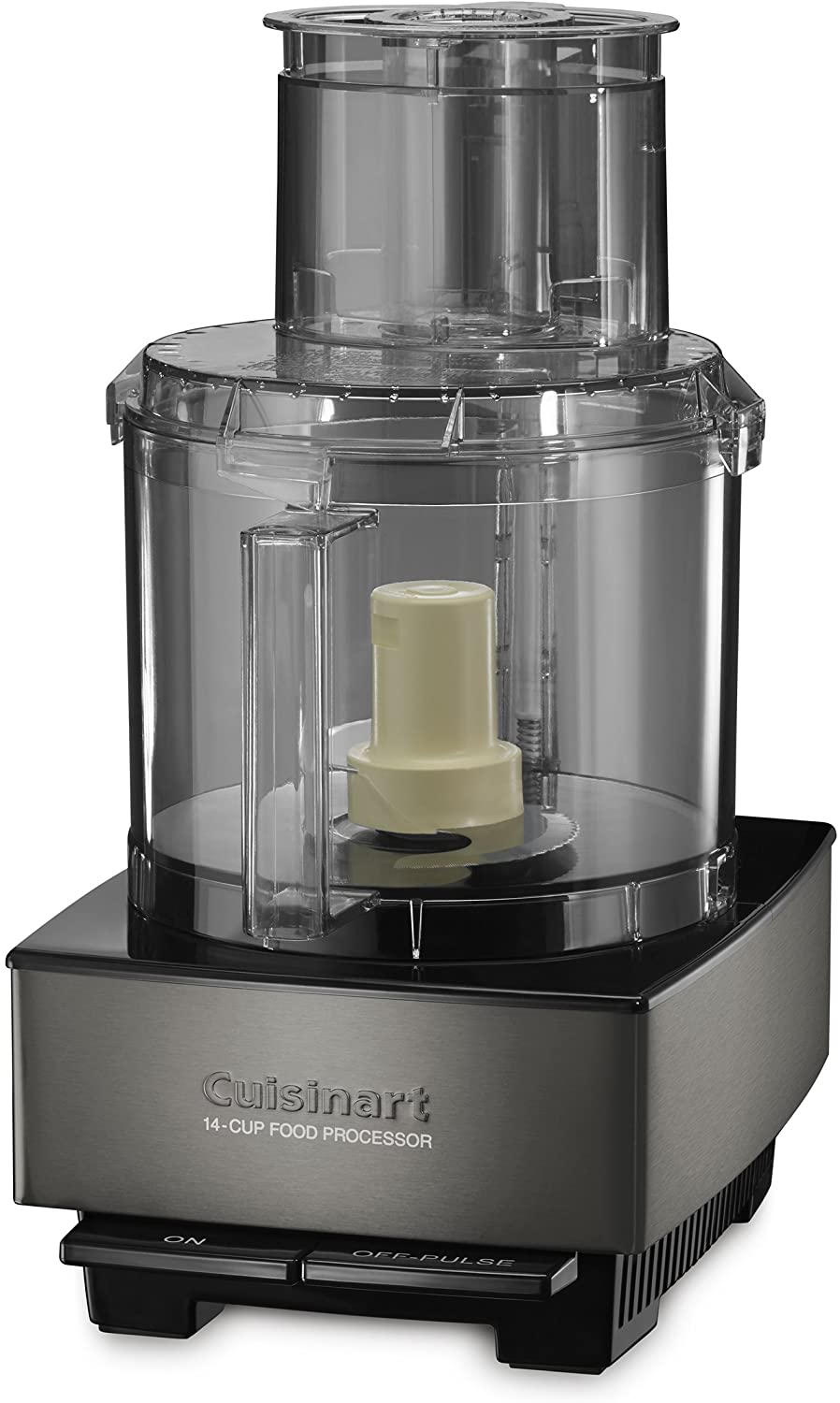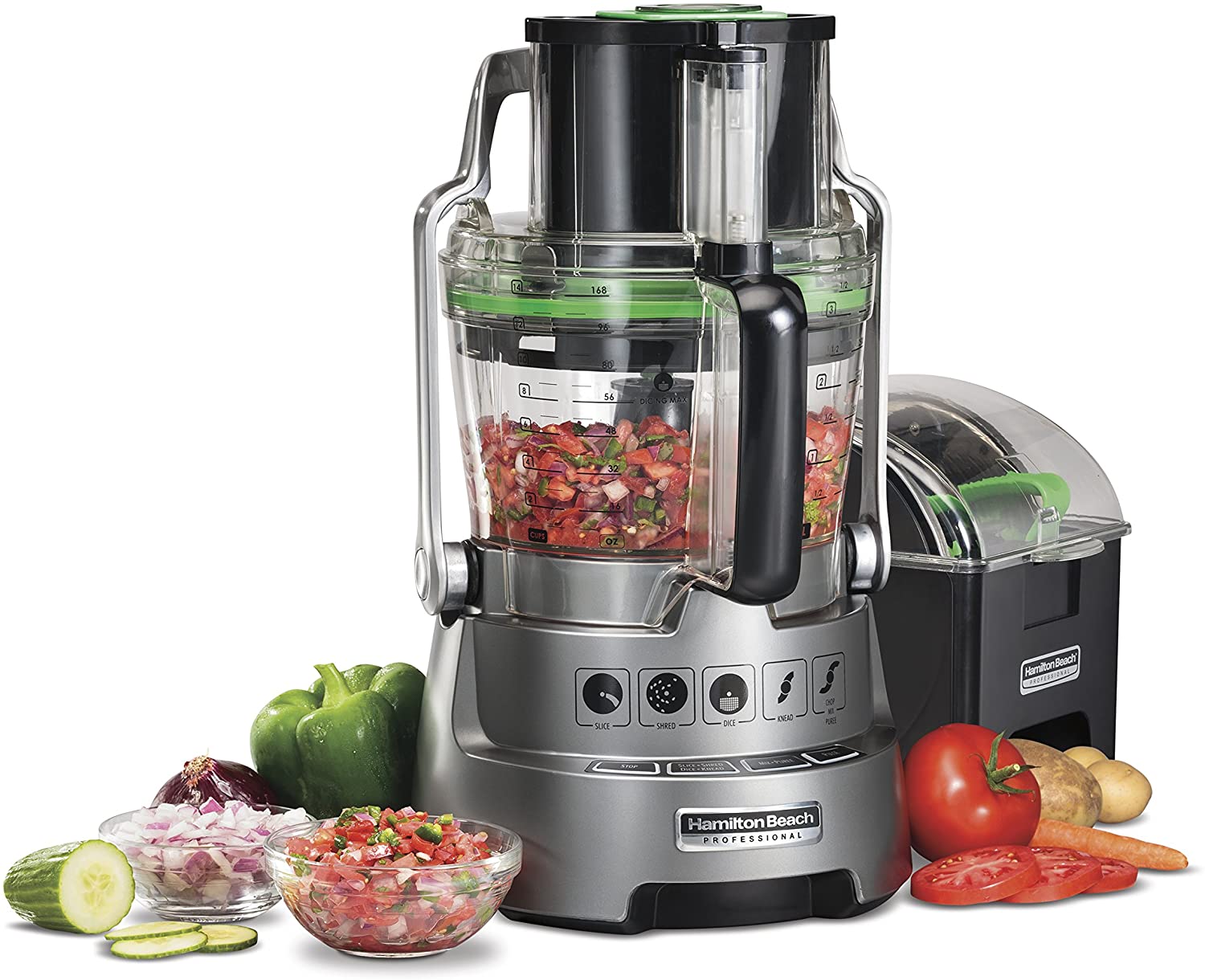 What are commercial food processors best for?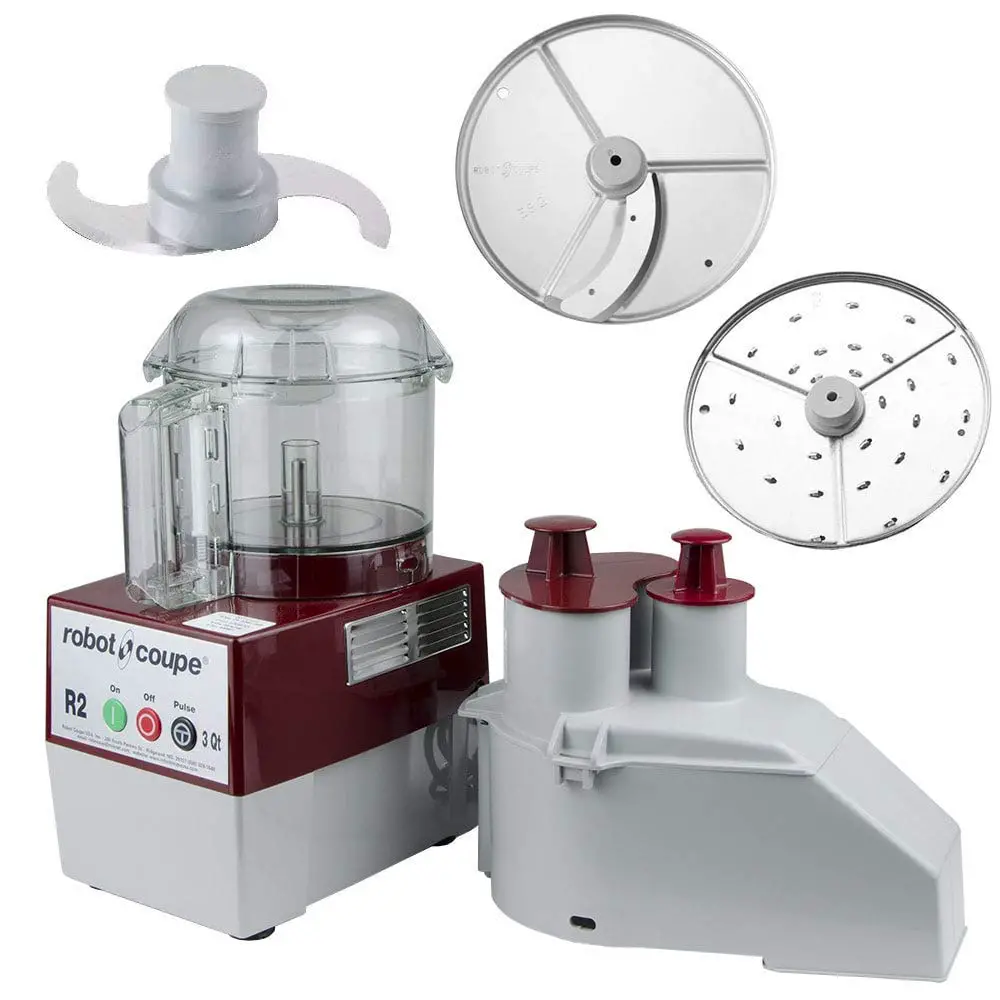 Commercial food processors are best for chopping and mincing due to the fact that the wide base is configured to allow blades to slice through more food at once, therefore, make it easy for you to easily chop ingredients quickly and evenly.
For instance, most of the food processors come with blades for slicing and grating which a blender lacks.
Read More: Can You Use A Food Processor Instead of A Mortar and Pestle
How do you maintain a commercial food processor
You can maintain a commercial food processor by adding food in the processor in small quantity and also if you bought a good commercial food processor while you intend to crush ice with it, ensure the piece of ice are in small sizes too.
You can make small size iceberg with a special container created for the purpose.
If you want to get rid of odour from the food processor, prepare a solution of water and baking soda and let it soak for about 15 minutes.
After which you should dry the commercial food processor thoroughly. You are also advised to clean the food processor any time you make use of it.
Which is the best commercial food processor
Well, I will recommend some commercial food processors that have gained good reputations in the market. If you access them, you will get to know the one that is most useful to you.
I have read many blogs recommending commercial food processors such as Cuisinart, Breville BFP800XL,
Can the Cuisinart crush ice
Yes, the Cuisinart food processor can crush ice, and it is also one of the best commercial food processors I recommended above.
The issue is that chopping ice with a commercial food processor may cause damage to the blade. If you try to use the medium shredding disc designed to shave ice, it will be better but will make a lot of noise but will not spoil the machine or disc.
Read More: Can I Use A Blender Instead Of A Food Processor To Make Pesto
What are the best commercial food processors
Cuisinart Custom 14 inches recommended above, black decker, FP4200B-T, Cuisinart Stainless Steel 13 cup food processor SFP-13, Breville BFP800XL sous Chef 16 pro and many other outstanding commercial food processors have been rated over the years as the best machines for processing food.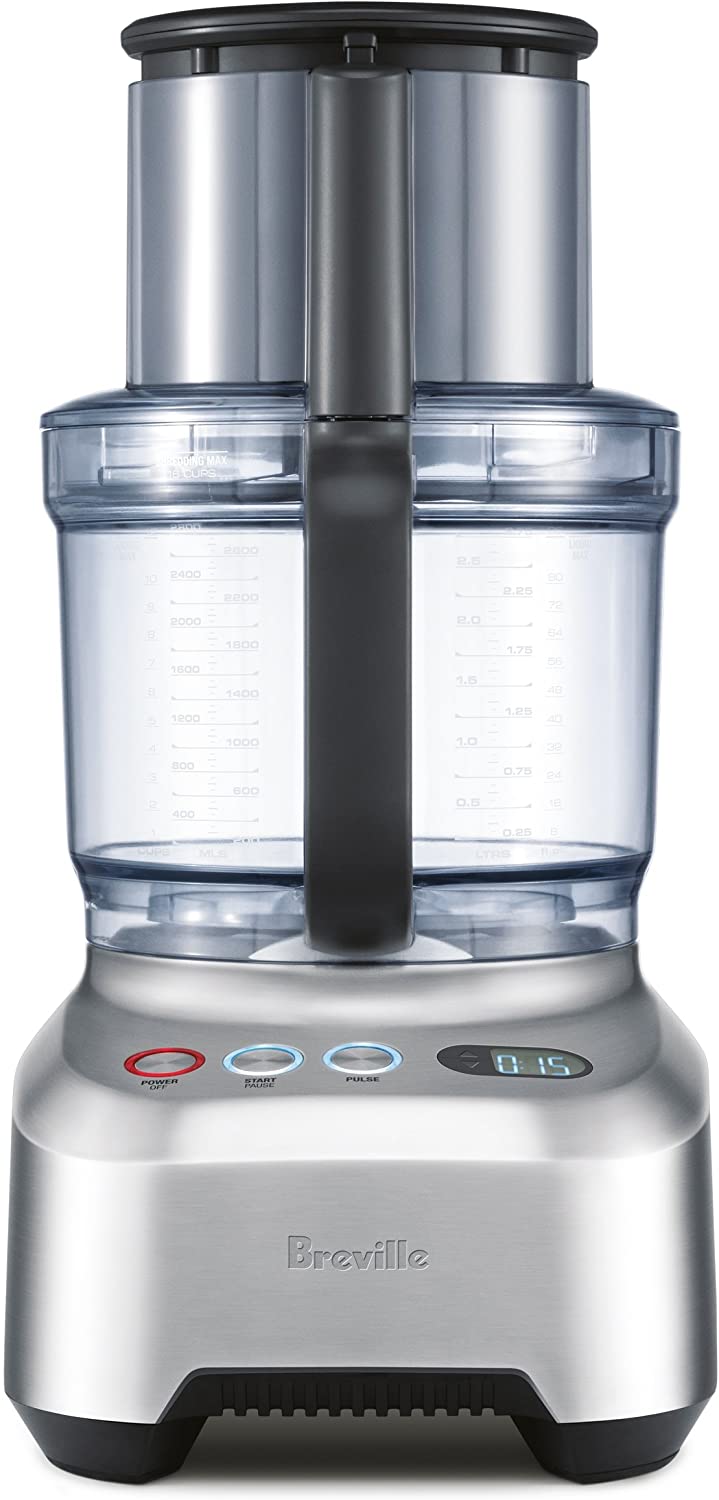 Is it worth buying a food processor
Yes, it is a very good invention that has been working well for people and has been replacing a mixer, a hand chopper, blender, and dice vegetables in a speed of light compared to cutting by hand.
Food processors are faster and easier to use, cleanup and the parts are dishwasher safe. Today, you can find many of these machines in restaurants across the world and most of the chefs have agreed that a commercial food processor is worth it.
What is the best size food processor to buy
The number of people you cook for and quantity of recipes in your restaurant or business hub will determine the size of a commercial food processor to buy.
If you are preparing food for four customers a day, it automatically means you need to buy a small size machine or single batch dough, an 11 cup size processor is okay but if you will be preparing a large amount of food, I recommend Breville BFP800XL.
How many watts should a good commercial food processor possess
Well, the duty of a commercial food processor is determined by the level of its voltage. In other words the higher the wattage of a food processor; the heavier the duty it can execute.
Generally speaking, a food processor is expected normally to have a wattage range between 400 watts and 1000 watts for high powered machines. You should also be careful while choosing your voltage based on the type of use.
Read more: Mortar And Pestle Or Electric Grinder?
What are the things you consider in a commercial food processor
This question is very important so that you can get the best and workable machine for crushing your food items or ice if the need arises. There are 10 things I want you to look for in a food processor before buying it.
The bowl capacity – You must consider the number of people you cook for before choosing the size of a commercial food processor.
The blades – How strong or durable are the blades of the food processor? You have to get it right at this point, otherwise, you will buy the wrong machine.
Power – You need to consider the wattage power. I recommend 400watts for small size audience like four family members, 1000watts for a larger number of people.
The function of the machine – Your commercial food processor should be the type that functions properly because that's the very reason it was bought.
The warranty – Does a commercial food processor you are about to buy has warranty policy in case you are not satisfied?
Juicing – Can it make enough juice when used to crush juice able items?
Dishwasher safe part –  It is very important a good food processor possess this feature, otherwise don't buy it.
The body of the machine – How strong and reliable is the body?  What kind of material is the body made of Stainless Steel or strong plastic?
Control – Ensure you get a machine that has easy controls, stress less and more usable for you.
Lid and feeding tube – Content spill out is not only a waste of food items but also will mess up everywhere when the lid of your machine is not tightened properly. Make sure you get a commercial food processor that does tighten properly.
Should I buy a food processor or blender
A blender is actually good for liquids and used in the preparation of smoothies and the likes while a processor is used for more heavy duties such as mixing dough or slicing vegetables.
Some powerful blender can handle some of the works meant for a processor likewise professors. It is your choice to either choose to buy blender or processor but going by more task handler, you can go for a processor instead of a blender.
Can you put ice in a food processor
Yes, you can put ice in a food processor; in fact, it is the main topic if you can remember it.  The secret to quickly and easily crush ice is to make use of a powerful food processor.
You can pour a few handfuls of ice into your food processor and blitz until it results in a fluffy pile of perfect cocktail ice. You can crush as many as you want and use right away, or bag and store in the freezer for future usage.
When should I use a food processor
Now you have purchased your food processor, you want to know when to use it? Of course, it is a good question. There is a purpose why you bought the food processor but when you use it is another query that must be replied. Here are the various times you can use your food processors:
When you desire to grind meat. Meat is tougher compared to vegetables but a food processor can handle the task.
When you want to shred, chopping, slice, grate cheese, vegetables and fruits.
If you want to make salad and dressing
While making a sauce, dips, and other similar delicacies
When you are making nut butter
Lastly, when you want to make crumbs. These are the times you can use your food processor. Mind you, a food processor is not for decorations. Well, I'm just kidding, it is your choice.
Can you chop carrots with a food processor
Yes, you can chop carrots with food processors,  according to Sizemore, food processors are great for chopping even the coarsely broken up food items to finely chop.
She suggested that the machines should work on firm vegetables such as carrots, onions, root vegetables a day winter squash, not sparing celery too.
Do you actually need a food processor
Sometimes, going by the situation and what must be done, it is mandatory that you use a food processor to process some specific food items.
Food processors are known for being great for preparing smoothies, and doing some light chopping as may be necessary.
Sometimes, you may have a handful of almonds that you are willing to turn into almond flour for making macrons, a food processor is compulsory in this aspect because there is no other small kitchen appliance that will be up to the task.
What are the benefits of a commercial food processor
There are many benefits of commercial food processors as mentioned below:
If you don't want to be late serving food, food processors process food faster and easier compared to other machines with a similar task.
Food processors save time and energy so it is worth having in your restaurant.
If you are willing to cook for a large number of people, a food processor is better for a faster response.
You can try new recipes with food processors since you can crush a large number of food items.
You can eat healthy food both commercial and homemade foods.
Are there disadvantages to using a food processor?
Well, yes. It is always said that anything with advantage has a disadvantage. The main disadvantage of a food processor is that it can't handle liquid properly compared to a blender.
Apart from that, the appliance tends to leave some chunks of fruits and vegetables that need to be reprocessed. This has to do with the way the machine is designed because food items spin outward and then stick to the container outer edges.
How do I clean and sanitize my food processor
Cleaning and sanitizing food processor involve the removal of its bowl from the motor base and then separate the entire components.
This means only the bowl, lid, pushers and blades will be left. You should then do an initial cleaning by submerging all the part except the motor base into a sink full of warm, soapy and water.
Wash with a soft cloth or soft scrub brush thoroughly until you are satisfied.
Can I put my food processor in dishwasher
No, the harsh detergent and hot water in dishwater aren't ideal for the food processor and blender blades the instructions may say they are dishwasher safe; it is safer to wash them by hand.  If you are already used to washing your blades in a dishwasher, put them on the top rack.
Conclusion: Can Commercial Food Processor Crush ice
Commercial food processors can crush ice, and they come in different varieties and sizes as I mentioned above.
I have mentioned about seven to ten brands of commercial food processors, and all are very brands that will satisfy your needs. For more about our products reviews, you should check out the review category on our website.