Can I Grind Whole Cloves In A Food Processor: There are so many things you can use your food processor to grind. Spices like whole cloves are among. But it doesn't just stop at grinding cloves in a food processor alone, you should also know how to.
It is very easy to produce ground cloves at home. In fact, most people prefer ground cloves because it will quickly lose potency and depth of flavour just like other spices.
There are few kitchen tools that are ideal for grinding whole cloves which include a mortar and pestle, coffee grinder, and even a spice grinder.
While it is important to properly clean the grinder after use, only a few people talk about alternatives to grind whole cloves, for instance, using a food processor.
We all know that clove flavour and aroma will last longer on grinding tools. That being said, can we grind whole cloves in a food processor?
If yes, how?
What is the risk?
What other parts of cloves can be ground?
Are there any other kitchen tools for grinding cloves?
These are some of the questions we shall be looking into in this article. So I encourage you to read on to get full details.
Finding out if you can grind whole cloves in a food processor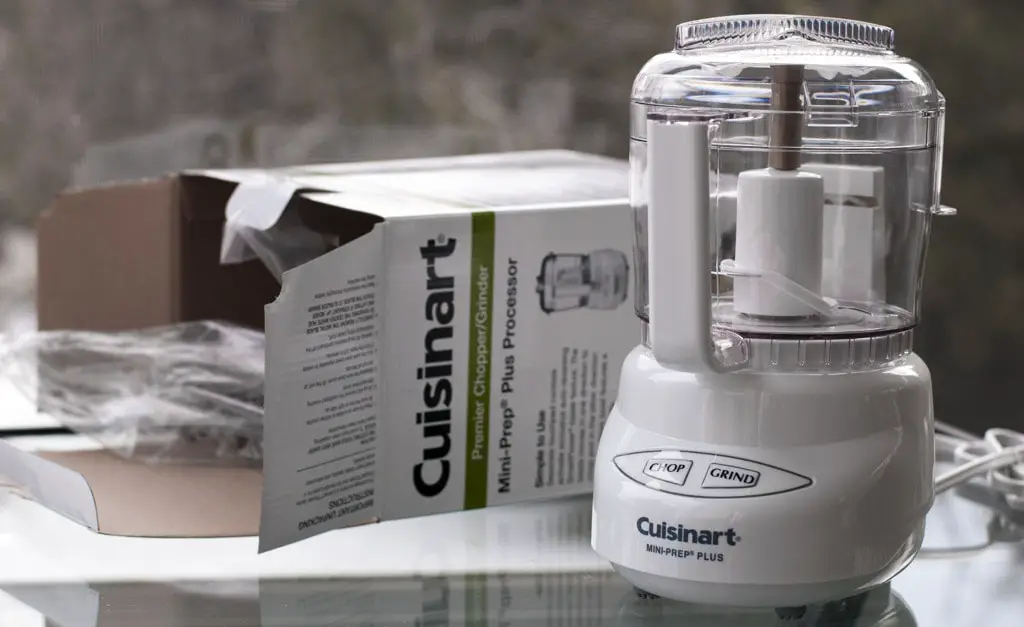 When grinding whole cloves, it is advised to use a spice grinder that is made with metal or mini food processor. Grinding whole cloves involves both the dried bud and the nail of the clove, hence, using a mortar and pestle for this will not work well, likewise using a plastic grinding tool too because the clove oil will pit and cloud the plastic.
Having said that, a mini food processor can be used to ground whole cloves.
It is also important to consider the structure of the blades of the food processor as some food processors are designed with blades that are too far apart from the base of the bowl.
This may not be effective enough to hit the cloves in the bowl. This is just one reason why most people prefer using a spice grinder to a food processor. Nevertheless, I've seen some mini food processors such as the KitchenAid mini food processor that works well for spice grinding.
If you consider using a mortar and pestle for grinding cloves, it is a very good option too because it gives you the most control over your grind, no matter what you're grinding. But it is key to use a granite mortar and pestle for spice grinding. It is likely that anyone who complains of bad results from using mortar and pestle is using ones made with wood, ceramic, glass, or marble.
Gotten from the evergreen tree called clove tree (Syzygium aromaticum), whole cloves are shaped like a small, reddish-brown spike, usually around 1 centimetre in length, with a dried bud at the top.
Grinding whole cloves can leave a very strong, pungent flavour and aroma on your grinding tool which may demand tough cleaning.
How to grind cloves in a food processor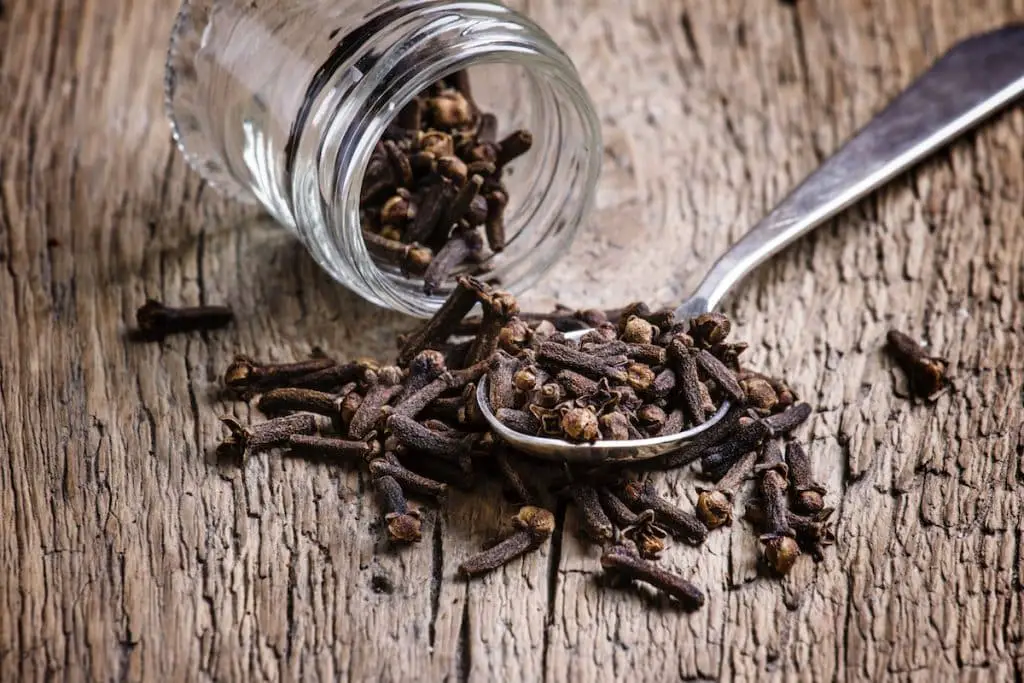 It may be quite challenging to grind clove in a food processor because, maybe, people around you haven't tried it so they can't tell. Well, I've tried it and it worked pretty well.
This also depends on your type of food processor. Again, to get a better result and avoid disappointments, it is better to use a mini food processor for spice like cloves.
Follow these steps that will guide you on how to grind clove in a food processor. It is very similar to the way you grind normal spices in a food processor.
The first step is to see that whatever spice you are grinding dries up totally by breaking it. For example, take the cloves and break them into smaller pieces inside on a plate. If they are able to dry up completely, grinding them in a food processor will be in a matter of a clinch.
After that, you want to avoid dust settling on the cloves, so you will use a netting piece, a mesh or sort, to cover the cloves on the flat plate.
When you buy whole cloves, they are usually dry in texture. At least. So you may not have a problem trying to make them get dried as you would do for wet spice like turmeric. A dried spice will easily grind in a food processor.
At this stage, you can toss the pieces of cloves into the food processor and begin to grind by hitting the start button. Make sure the device is plugged into electricity before starting.
It is better to use a food processor with a transparent processing bowl so that you can easily determine how you want the texture of the ground cloves to be. Cloves are usually used as spicy ingredients, so you may want them finely ground.
Once you get the prefered grind, strain the powder by putting the larger pieces of cloves back into the food processor.
In the end, make sure you thoroughly clean your food processor with soap and warm water because cloves have a pungent aroma.
Lastly and most importantly, you should not forget the fact that using a very good food processor designed for this purpose will make things much easier. You want to use a handy and durable food processor. I once used This Cuisinart Mini-Prep food processor for grinding not only cloves but other spice like turmeric and it worked pretty well.
If you can not afford the Cuisinart Mini-Prep food processor, you can consider this KitchenAid mini-prep food processor. Super great, sharp blades and affordable.
What are cloves really used for?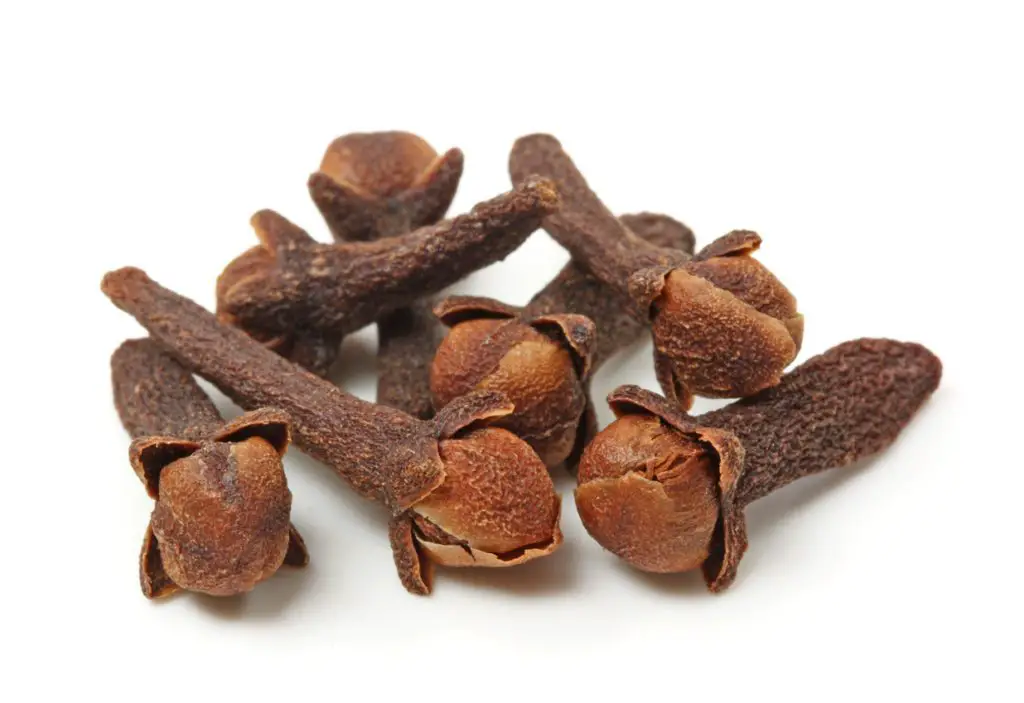 You will agree with me that cloves are one of the oldest and most popular spices in the world. I can't begin to mention all the traditional dishes that require cloves as an essential flavour component.
They are seemingly endless. Having said that, let's briefly run through the common uses of cloves and why we ground them and add them to our food.
First of all, if you are going to include ground cloves as part of your food ingredient, be aware that they produce a strong, sensational aroma.
So it is quite important to be abreast of just how powerful and intense this spice is when using it in your own cooking.
Cloves are used to amplify the taste and aroma of dishes to a whole next level provided you apply the right amount along with other interrelated spices.
Cloves can serve as a great ingredient to create medicinal me culinary recipes. While this former hasn't really gained popularity, a major use of cloves is for making clove cigarettes.
You get more of this use in places like Indonesia.
When making traditional American dishes, it is almost inevitable to include ground cloves. Dishes like Easter hams, gingerbread, and pumpkin pie requires the use of cloves.
If you are preparing salad dressings, meat, or sumptuous dessert, adding whole or ground cloves will take it to the next level.
They are used to add extra flavours to Worcestershire sauce as well as meats and cookies. This is very popular in German seasonings.
Vietnamese Poh and Chinese Five-Spice depend on cloves to make it more appetizing.
Finally, whole cloves, without grinding, can be used as a garnish. Arranging a few pieces of whole cloves around the plate of nicely prepared dishes can make it more appealing.
You can also stick cloves into oranges or apples to make them interesting to look at.
What other parts of cloves can you grind?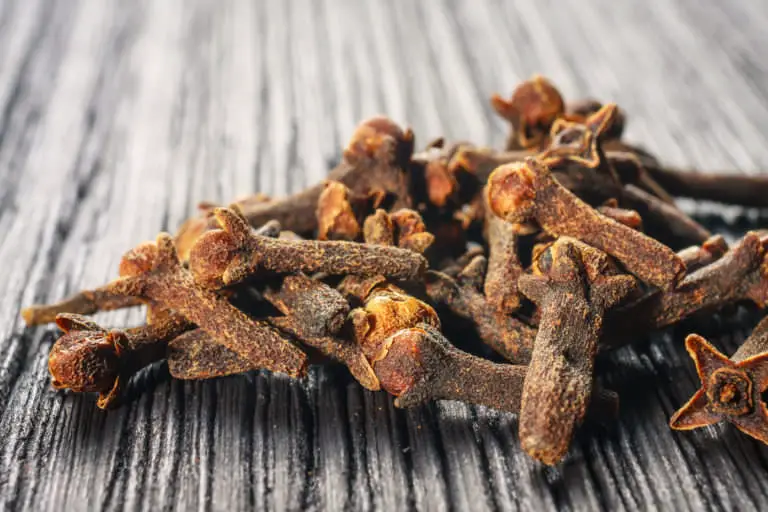 So anyone can choose to buy cloves in both. Whole cloves are useful for hams. While ground cloves, as we have seen above, can help you in making either pumpkin pie or warm apple cider.
But the thing is, it is easy to grind your whole cloves at home using a mini food processor, spice grinder, or coffee grinder.
Cloves take the shape of a nail, it is really attractive that you become confused about the parts that need to be ground. And I've already mentioned that they can be used as garnishing, even without grinding.
It is a good idea to grind the nail part of the cloves because cloves have a nail-like shape with a protruding end. In this way, they can pose a choking hazard just like fish bones if they are swallowed whole.
In addition, you can singularly grind the dried bud at the top of the clove and add to dishes because biting into one can subdue the palate with the flavour which may make the tongue numb. Do you get it?
Most importantly, whenever you are considering the part of cloves to grind, make sure that you incorporate adequate measurement and addition because it has an intensely sharp and astringent flavour.
Sometimes, the parts of cloves that you grind is determined by the recipe you want to use it for.
To me, determining the other part of cloves to grind revolves around the pungency of cloves.
How to clean the food processors after using it to grind cloves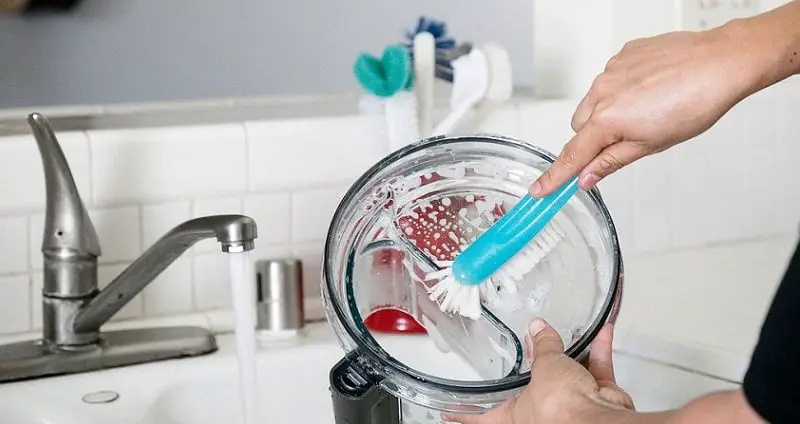 Truth be told, it is not all that easy to clean a food processor after using it to grind cloves. By now, you understand how strong the residue of cloves can be on the appliance.
There are so many questions to be uncovered on this. Not to worry, here is the best way to clean the food processor after grinding cloves or any other spice.
The main thing is to understand what and what needs to be cleaned after grinding. In this connection, I'll be explaining the necessary components of a food processor that is to be cleaned after use as well as how to clean them.
Step 1: Clean the blades
The blade of a food processor is one of the most important parts that should not be taken for granted as it is the powerhouse. (Apart from the motor).
After you have moved the ground cloves away from the bowl, wash the blades by hand after each use with warm soapy water to avoid crusted-on items.
The way I do it in order to avoid cutting myself is to Scrub from the centre of the blade to the outside edge. I do not advise putting the blade in a dishwasher.
Step 2: Clean the Container and Lid
Definitely, you're going to clean the container of the kitchen appliance. this could be an awfully difficult process especially once you grind cloves.
But the simpler way to do that is to squeeze some drops of dish liquid within the bottom and fill the container halfway with warm water. Put on the kitchen appliance and permit it to last some seconds.
While the blades are processing the soapy water, the body container is cleaning. After that, put the lid and container in a very sink that has warm soapy water and wash hard with a kitchen sponge.
Step 3: Clean Inside the Blade and Handle
When grinding cloves with a food processor, you may not have any item stuck inside the crevices at the blade's centre. But when grinding some other food items, you may need to use a toothbrush to get up in those hard-to-reach spots.
Use a wet towel to clean the body of the food processor and wipe away stains on the handle.
What else can you use to grind cloves?

While the use of a food processor is an option when there is no spice grinder, here are other kitchen tools that can be used to effectively grind cloves.
Mortar and pestle
The texture and weight of a granite mortar and pestle work great for grinding cloves. You may want to consider using a mortar and pestle because the crushing mechanism releases a fuller range of essential oils and flavours compared to the dicing or processing motion of food processors.
Plus, it is are really easy to clean after use. The only drawback I can indicate is that it requires effort.
Spice grinder
The most recommended kitchen tool for grinding spice is a powerful spice grinder. They have been specially designed to grind spice items like cloves into a fine powder.
One reason I did not place it at the top of other kitchen tools to use of grinding cloves is that the clove is not like other spice.
Using a spice grinder for cloves also means you need a substantial amount of time to clean and clean….and clean.
Coffee grinder

It is likely that most coffee grinders owners have two coffee grinders, one for making coffee and the other for grinding spice. Coffee grinders can be a very cool replacement of spice grinder because they work really fast.
If you have larger quantities of cloves to grind, using a coffee grinder is not a bad option. We have electric and manual coffee grinders. The hand-cranked ones usually come in a more sophisticated style that they actually work.
Another reason to consider using a manual coffee grinder is that they have various texture setting that is useful when grinding spice. However, similar to the problem with food processors, some electric coffee grinder's blades are set too high that they can actually hit the spices they are to grind on the bottom.