Can You Grind Herbs In A Food Processor? Adding fresh herbs and nutrient-rich spices to your food when cooking is one of the straightforward ways to give rise to the flavours and aroma.
In this article, I want to show you how you go about grinding spices like herbs as well as the recommended kitchen tool for it.
If you are having doubt on how you can go about grinding your herbs and other spices perfectly, this article has got you covered on all you need to know.
You are probably ready to get the best out of those whole-leaf herbs you've purchased from the store and ready to grind. Or you usually get dried herbs to form your terrace and you want to use it to spice up and pack some relish into your dish.
Maybe you are currently bothered as to if you can use a food processor to grind these herbs as well as other kitchen tools that will work well for grinding spices. Well, I've got the right answer for you.
Can You Grind Herbs In A Food Processor?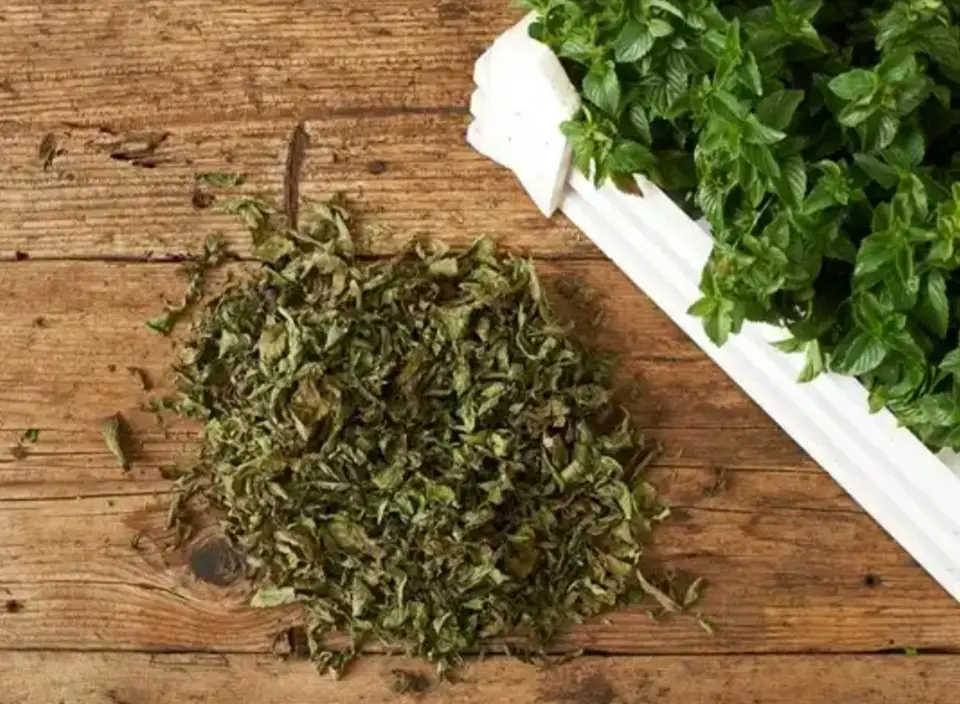 As much as a food processor will grind food items perfectly, it takes a slower munching and smashing process to preserve and bring out the essence and aroma of herbs. In other words, grinding herbs to preserve the natural taste and flavour requires minimal friction. In this way, a food processor is not ideal to grind herbs.
Also bear in mind that the blades in some food processors will never be able to hit stuff that is really close to the base of the bowl, that is, below the blade range inside the bowl.
Using a mortar and pestle is the perfect approach to grind herbs perfectly and still preserve and bring out the original aroma, flavour, and taste.
Unlike electric grinders and food processor, a mortar and pestle are easy to use, simple to clean and works manually. It is an inexpensive way to incorporate more variety, taste, and flavour into your food recipes.
What ideal kitchen tools can you use for grinding herbs?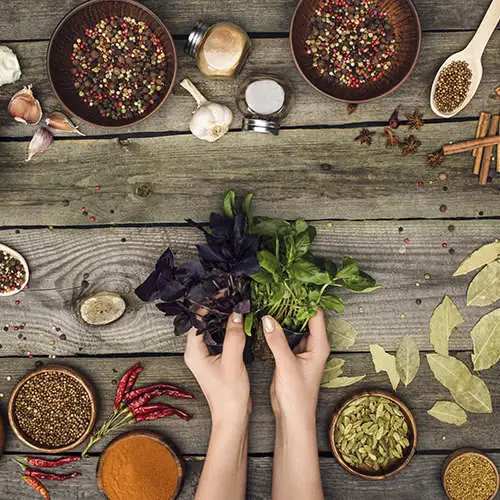 As I have mentioned earlier, grinding herbs well before tossing them into your recipe is a very good idea. But what use will it be when you grind herbs and lost the natural flavour during the process?
These kitchen tools are affordable and available in any kitchen and will work well in grinding herbs while Preserving that natural aroma and nutrients.
Mortar and Pestle
The first kitchen tool that should come to your mind when it comes to grinding herbs in a mortar and pestle. For centuries, mortar has been a traditional way to grind spice before the enhancement of technology.
However old or unsophisticated this kitchen tool may sound to you, it is perfect for grinding herbs into a fine powder. With a mortar and pestle, you can easily mash fresh herbs into a paste.
While this process will require a little bit of force and manpower, the results usually bring out the optimal flavour and aroma of your herbs.
There are many types of mortar and pestle. If you are looking at using a mortar and pestle to grind herbs (which is the best option) I recommend you for the one made with ceramic, stainless, or granite.
Yes, a granite. The rough interior of the mortar also helps in grinding the ingredients within.
If you are just about to open a new tab to search for the best mortar and pestle for herbs, don't rush. I've done deep research on these mortar and pestle and the Mastrad Mortar and Pestle Set – Stainless Steel Herb and Spice Grinder went against all odds it presenting itself as the best mortar for grinding herbs.
Yes, it is a stainless steel constructed mortar and pestle with a Rubber base to avoid slipping.
I love the fact that it is stainless steel which means that you won't use too much effort getting rid of the residue on it after using.
We can then say that it is easy to wash and dishwasher safe. This attractive mortar and pestle set can also be used for ice. It has a sturdy design that is made just to grinds your herbs and spices and preserve the natural taste.
Shop for the Mortar and Pestle Online HERE
Spice Grinder
Another perfect way to grind herbs and spice in the kitchen is by simply using a spice grinder instead of trying a food processor.
A good spice grinder may not extract the oils but will definitely solve your problems when it comes to giving the powder form of these spices and herbs in the grinder.
It is a very easy thing to do in the kitchen. All you need to do is to place the spices in the grinder and push the button to turn it on and the job done in no time.
It may be a lot quicker than when you use a mortar and pestle, but nothing sounds cool than going the traditional way. Right?
Another important thing is not to make a mistake when choosing as spice grinder to buy. There are special features to look out for in a good spice grinder before buying.
Luckily, I've found a very good spice grinder for the job. The SHARDOR Coffee & Spice Grinder Electric with two Removable Stainless Steel Bowls for Dry or Wet Grinding is all you need to grind herbs perfectly.
Among the two bowls, one comes with 2-blade and ideal for dry grinding, like coffee bean and grains. While the other comes with 4-blade and ideal for wet grinding, like garlic, basil, and spices, basically.
It is very easy to clean appliance that will help reduce the risk of flavour contamination. This spice grinder operates on a 200W powerful motor and made with a stainless steel blade to deliver even and quick grinding.
In just 15 seconds or less, you can be sure to get your desired powder but just pressing the lid. It is a very versatile spice grinder that is sure to need your several grinding needs in the kitchen.
It is the best tool to grind herbs as it preserves the original rich aroma and oil of the coffee bean. The appliance is dishwasher safe and made with strong material and stainless steel.
This makes it very easy to clean spice grinder. It is time to get the perfect results using a High-quality stainless steel blade and 200w powerful motor.
Shop for the Spice Grinder Online HERE.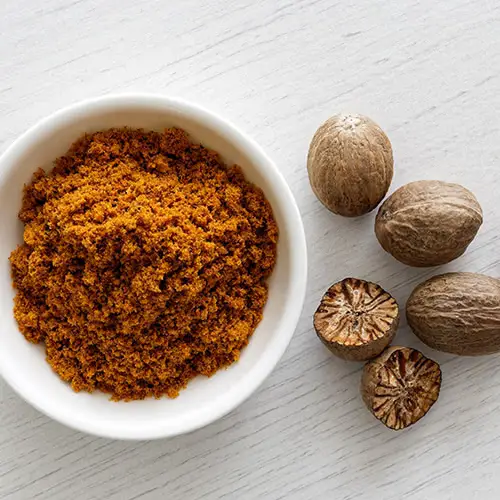 Coffee grinder
Nowadays, most people use their coffee grinders for grinding spices. And it is quite a nice idea. The only bad thing about it is that your coffee grinder may begin to smell and taste of those cinnamon sticks (well, only if you can wash it well after use)
Nevertheless, a coffee grinder works well in grinding spices like herbs. If you want to use a coffee grinder to deal with those herbs, I encourage you to buy coffee grinders with there or more removable grinding bowls. This will allow you to use one for coffee and the other two for herbs and spices.
Speaking of a perfect coffee grinder for the Job, I have found this Goldstone Electric Coffee Grinder Herb Grinder made just to meet your herbs grinding needs in the kitchen.
Goldtone has always been impressing customers with their kitchen appliances made with top-notch materials.
This small coffee grinder is actually the strongest of its kind as it operates on 200 watts. It is a small grinder, electric pepper grinder, electric spice grinder, grain grinder, seed grinder, and anything else about grinding!
This coffee grinder is actually more than a coffee grinder as it can also Ground herb, nut, salt, seed, spice, and more.
It is designed with the best materials to deliver a smooth, powder-like result in just seven seconds and for your coffee seeds, if offers ultra-fine espresso grind for espresso coffee in under 30 seconds.
Goldstone electric coffee grinder comes with 1 oz scoop and a cleaning brush. It is set to become the best, versatile addition to your kitchen.
It is easy to use an appliance that is absolutely safe. It grounds spices to your preferred consistency. Unlike wooden mortar and pestle, this coffee grinder is easy to clean with the included micro brush or a damp cloth. You can thank me later after using this product.
Shop for the coffee grinder online HERE
Blender
Not only herbs, but any other ingredients can also be ground in a good blender. But have it in mind that a blender shares some downside with a food processor when it comes to grinding herbs.
Your spices have to be in large quality for them to grind well in a blender. This is because the blade may never catch these herbs or spice if they are really minute.
Truth be told, a mortar and pestle are preferable than a blender. But a really good blender will reduce major problems.
It is not really easy to point out a quality blender that is why I have helped you in the search. If you are choosing a blender to need your grinding needs, look no further than BI-DTOOL 2000gram Electric Grain Grinder.
It is a Stainless Steel high-speed spice grinder that is beautifully-designed, compact, lightweight, highly-efficient, and easy to use.
It is designed with three Crushing blades, horn blade, and powder removal blade. This blender needs only 30 seconds to give excellent results
It is a versatile pulverizer that can quickly smash all kinds of dehydrated food, such as Coffee, soybean, wheat, corn, Sesame, spice, herbs and so on.
Shop for the blender online HERE.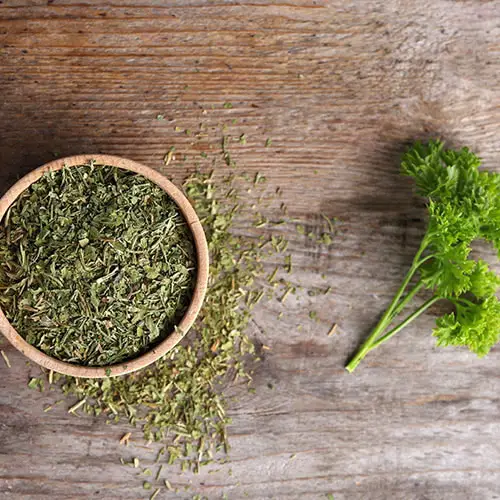 A Rolling Pin
There is just more to using a rolling pin for making pastries. It is another perfect alternative to the use of mortar and pestle. It is likely you already have a rolling pin in your kitchen already. Perfect!
If not, it is just another cheap kitchen tool you can buy withing paying through the nose. For grinding spices like onions, garlic, or fresh herbs, a rolling pin will work well.
All you need to do is to chop the herbs into small size, then crush them with the rolling pin.
Just be ready to grab a hand towel to clean up any mess you may make. The use of a rolling pin to grind herbs usually causes little mess, unlike a mortar and pestle.
Using this rolling pin adds style and functionality to your kitchen or bakery. The design of this product promises accurate and invariant dough control with maximum manoeuvrability.
With the 20 inch length, you can easily roll out pie and grind herbs perfectly.
It requires a little pressure to make everything powder like! The manufacturer advises that you should Occasionally apply butcher block oil in order to conserve the wood.
Shop for the rolling pin online HERE.
Using a small hammer and a bowl
This is practically a DIY option of grinding spice. It is a process of using some items the way you would for a mortar and pestle.
Since a mortar takes the shape of a bowl, some people use a bowl directly. But this bowl has to be made of strong material so that it doesn't break when you apply pressure on the herbs.
The shape of a pestle can be likened to that of a small hammer. Just be sure that you clean these tools thoroughly before use. Just like the way you would do the herbs when using a mortar and pestle, the same effort and style are required when using a bowl and hammer.
While it is a creative way to grind spice, it should be your last option when all the above appliances are far from your reach. Certainly, grinding of herbs using a bowl and hammer may be less effective because you'd be too careful not to break the bowl with the hammer.