It is time to find out whether you can grind cinnamon sticks in a Vitamix.
To start with, buying a cheap blender or receiving one as a gift will have you hating it after some time.
Most of the cheap blenders in the market usually have a problem changing sticks into smoothest or softest items.
You begin to prefer eating things in solid rather than going for a smoothie when you use these kinds of blenders.
If you have been frowning at that appliance you call blender in your kitchen and it has not been giving you what you want, then it is time for a change.
Can a Vitamix be used to grind cinnamon sticks?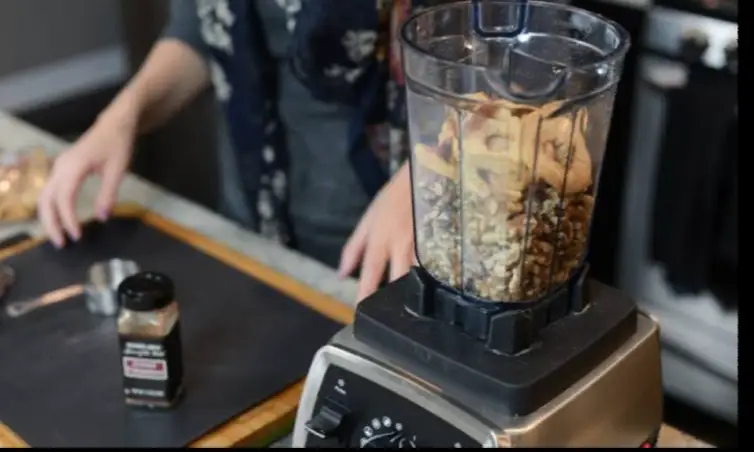 Absolutely! You can use Vitamix to grind cinnamon sticks and expect a wonderful result. Cleaning the Vitamix may take your time but the result is worth it. 
There are some people who think it is not worth it as a result of the expensive price that many Vitamix have for purchase.
Another thing to note when using Vitamix for cinnamon sticks is that proper cleaning after use should never be ignored.
Since some people claim that it is not as consistently smooth as a pre-ground,  It's possible that it would work better if you ground more
It may be tough getting the residue of the cinnamon sticks out of the container, but they will definitely find their way out and this I can assure you.
As we progress in this post, I will also show you how to handle stains and residues after using a Vitamix to blend cinnamon sticks.
When using a Vitamix, don't be bothered about the smell remaining in the container for too long. This didn't occur when I used mine, even for the first time.
So for those asking if a Vitamix can be used to grind cinnamon sticks, YES. They can be used.
This appliance is able to grind cinnamon sticks into powder in the dry Vitamix container.
In addition, I will also advise that you break up the stickers and use the provided tamper. You can always get a tamper separately from Amazon.
The use of vinegar and brush to completely clean off the residue from the container is also recommended. But you will have to soak it for some hours.
Generally, Vitamix is ideal for grounding any type of spice or herbs. All kinds. And if you are new to this device, I've got you covered in this post as well.
Now that you know that a Vitamix can be used to grind cinnamon sticks, let's now go deeper into the hacks of using this device.
What is a Vitamix, actually?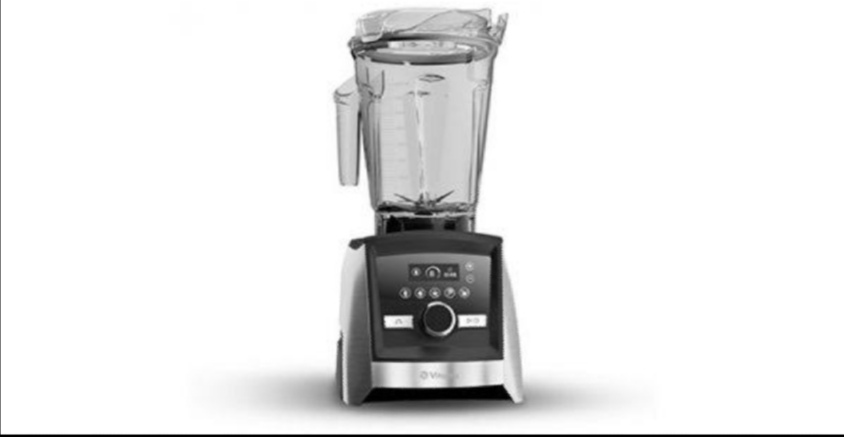 Many people tend to confuse a Vitamix with other blending appliances we use in the kitchen. Maybe because they share similar shapes and functions. But a blender is different from a Vitamix.
Vitamix is like a blender but not the regular one. It is referred to as a high-speed blender. It's features make it super powerful.
If you get me right, then you will agree that you can blend almost anything without worrying about the damage of the motor or dulling of blades.
If you have thought of blending herbs like cinnamon sticks and you are in search of the best appliance to use in the kitchen then the Vitamix answers your question.
I'll show you how and why.
Have you thought of using a Vitamix blender? When you want to grind cinnamon sticks, you begin to ask what appliance will do the best considering how solid the item is, and you thought of a Vitamix?
Will it work perfectly fine?
Things you can do with Vitamix?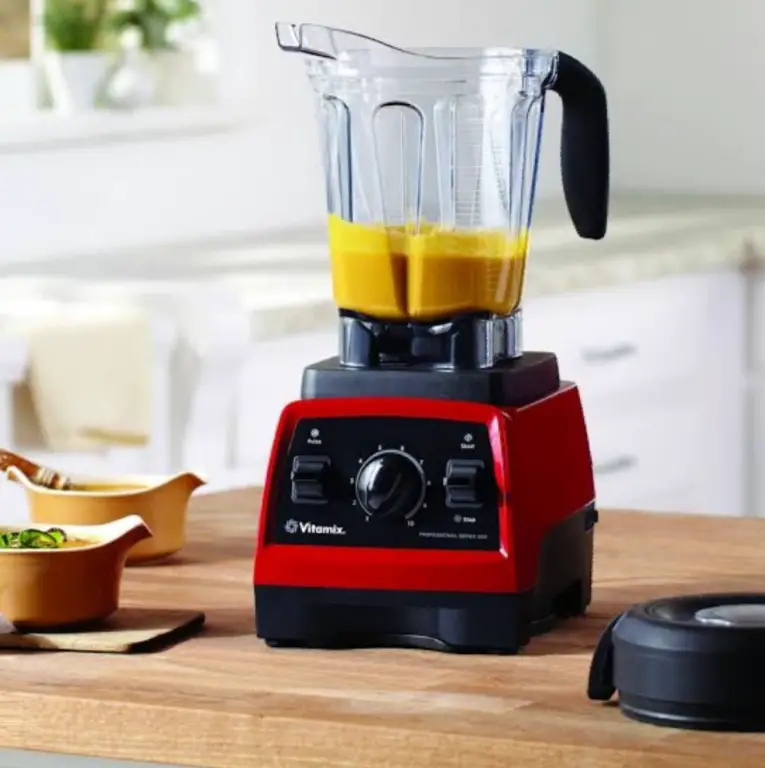 Let me start by showing you some things you can use a Vitamix to do in the kitchen. Things that you probably do not know yet.
I will express more on what you can do with a Vitamix that you can not do with a normal blender in the kitchen.
Do you know that with a Vitamix, you can toss in and grind a whole almond or other nuts?
You can now use a Vitamix to train your nut into cream or milk by simply tossing in nuts with water. While soaking will give your better results, you do not have to do this using a Vitamix.
Vitamix is a lifesaver for any quick dinner for chicken blend up soup! A superpower blender that will give your smooth powder from herbs.
You may also want to check out meat grinders that you can buy to make mincing interesting!
Why should I use a Vitamix blender?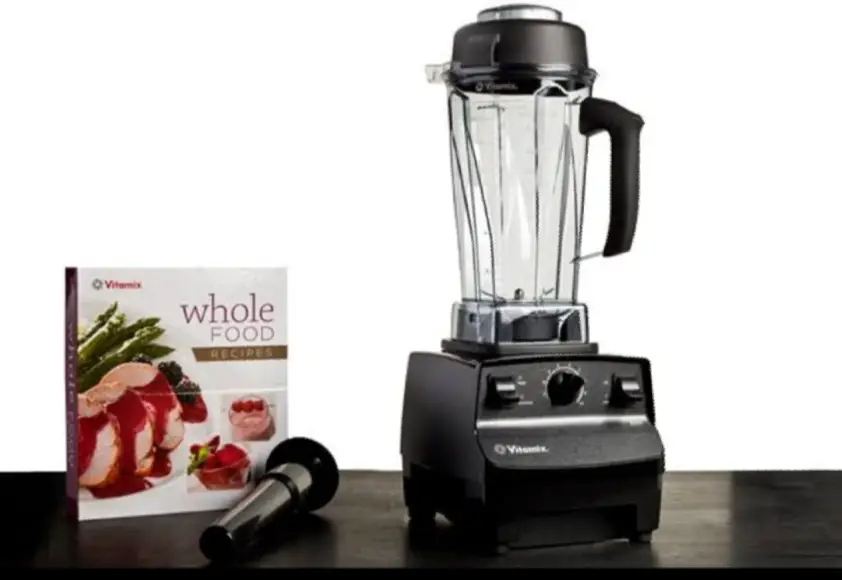 Owned and operated by a private company,  Vitamix can be of great benefits to consumers as well as the restaurant and hospitality industries.
The company that operates the Vitamix blenders is owned by an establishment who is known as the most reliable blender brands available.
I can tell you that the possibility of experiencing any problem with a Vitamix blender within the first five years is very low.
I made research into some other significant brands like Blendtec and Breville. These brands get a review of about 17% of people who used their product.
Unlike Vitamix, where the possibility of having complaints about the device is 5%
The only thing that may make you think about passing the Vitamix blender is that they are usually expensive. Most cheap blenders will have bad times in the kitchen.
Why not splurge on the best to get the best result?
If you take time to watch popular cooking shows, then you might have noticed that they use Vitamix in their kitchen. Or it is present.
All in all, buying a Vitamix blender to prepare a tasty meal at a significant amount of time is what a good home chef would want.
Benefits of using a Vitamix blender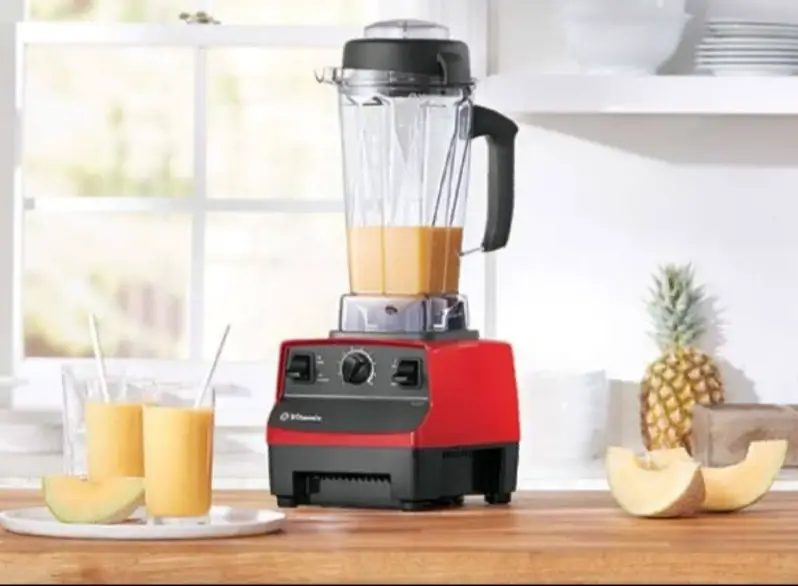 It may be an old blender but it is known for a lot of things that you can't look at.
Although it may cost you a heck of a lot of money, there are some times in life when a serious home cook will demand that they buy the big-ticket items that are right for any blending job in the kitchen.
Here are some benefits of using a Vitamix blender
Very powerful that it heats soup
If you use a Vitamix blender, you should have experienced what I'm about to explain to you.
When you are making soup and you blend it for about three minutes, your spice must have been pulverized into a very smooth puree. Yeah? Expected.
But do you know that the Vitamix will make the soup get hot while it blends the spice? Not just warm, because it is so powerful.
So this means that you do not need to start transferring the sauce into another pot when Vitamix can do it all.
It Has an ultimate control and variable speed
Unlike other blenders that work from the variety of speed, a Vitamix blender has a feature that allows you to manually control how fast or slow you want the blades to rotate.
This is an essential feature you should get a Vitamix for because even the preset blenders will not give you as much control.
Anything can be blended in a Vitamix
Do you know why it is regarded as a super-powerful blender? Because it can blend anything!
I even think no one should be asking if a Vitamix can blend cinnamon sticks or not because the  2 HP under the hood will always give you the answer. Yes, it will blend.
Very durable as a blender
If at all you will get a cheap blender, you want to be sure that they are durable. Durability plays a big role in the longevity of a blender.
And thankfully, Vitamix blenders are the best in this category, they do not work like those flimsy blenders and
A blender with poor durability will give a few minutes of high-speed blending and then a putter and melt in the motor.
Have I also mentioned that a Vitamix comes with a 7-year full warranty? (classic models, though)
In a sentence, Vitamix blender is heavy and it seems virtually durable!
How to clean and maintain your Vitamix blender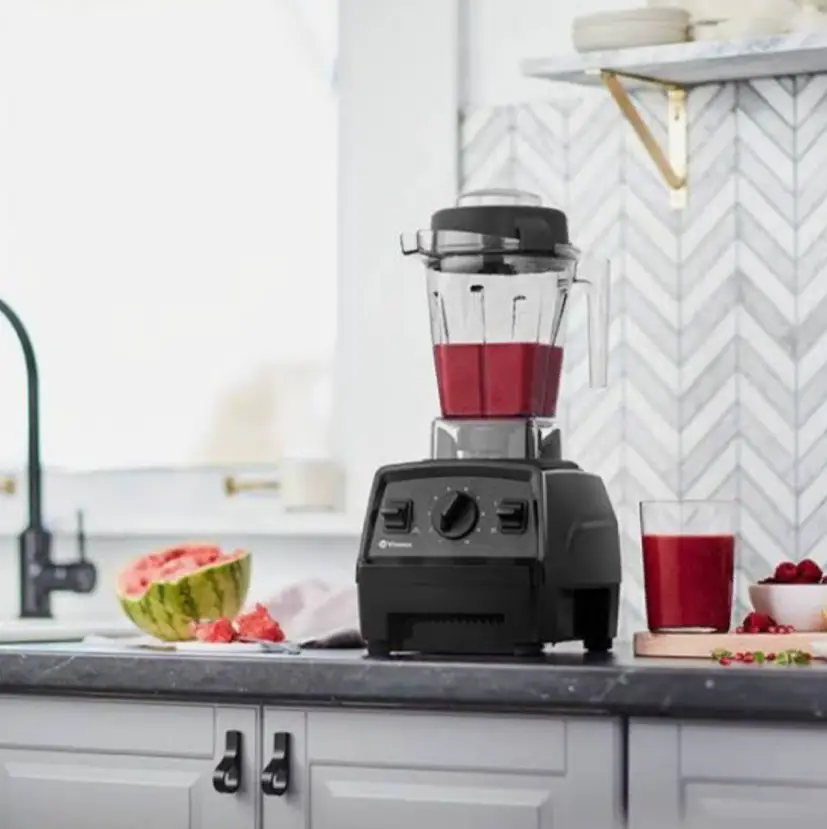 Cleaning and maintaining a Vitamix blender is very simple and easy provided you follow the following steps I'll show you.  This is another reason why most people tend to choose Vitamix.
You do not need to wrack up your brain on chemicals that remove stains, residues and smell from containers when you can remove them using water and soap. I'm even forced to assume if other appliances can be easy to clean as Vitamix.
To perfectly clean your Vitamix blender, the first thing is to do a quick rinse. This will actually take no effect until you add dish soap and pour in water up to half the container.
Be careful when fitting the lid. Now that the liquid and soap is in the container start the device and increase the speed gradually.
Stop the machine, rinse and clean the container after 30 to 60 seconds. Do not forget to place the bender upside down after washing to air dry.
The best way to maintain your Vitamix blender, apart from using it in the proper way, is by cleaning it properly.
If you start noticing any cloudiness to your Vitamix container, then you should know it is as a result of improper cleaning.
In addition, they can also happen when you blend herbs and spices, or hard water.
But once you know how to get rid of this then it is no longer a problem to be worried about. Add a cup of vinegar into the container and fill it with warm water.
Make sure the liquid soaks till the next morning and pour it out afterwards. Use a sponge to gently wash and rinse. Allow to air dry and that is all
There are some ingredients that can create minuscule scratches inside of the container which can make it not really lucid when in use. Ingredients like granulated sugar can do this.
While this will not affect the effectiveness of the machine, the result is quite irreversible. Plus, you can always get a new container separately in case of rainy days.
Are you thinking of a perfect Vitamix blender that is ideal for preparing family meals or entertaining? Well, I've thought that way too.
I decided to look for a very good (the best actually) Vitamix blender with amazing features.
I came across The Professional Series 750 and I thought you'd love it!
With this machine, feeding the crowd will be very easy. It has a  64-ounce container that fits under most kitchen cabinets.
With 5 program settings that automatically handle Smoothies, Hot Soups, Frozen Desserts, Purées, and Self-cleaning, you can now spend little time preparing tasty meals.
Not only is it easy to clean and maintain but The Professional Series 750 will give you consistent results for smoothie, frozen dessert, soup, and purée recipes.
You can also control the Variable Speed and Pulse with the provided feature.
And guess the shocker? your Vitamix machine can clean itself in 30 to 60 seconds With a drop of dish soap and warm water,
The Hardened Stainless-Steel Blades included are made to handle the toughest ingredients like cinnamon sticks.
Are you interested in buying it?
Wrapping up
All in all, you will be getting value for your money when you get Vitamix blender as a grinding matching for pieces and herbs in your kitchen.
You can treat yourself with the best blender on the market which I have shown you.
You can grind cinnamon sticks in Vitamix and they will do just perfectly fine.