Grinding cinnamon sticks is not a tedious thing to figure out since there are several ways through on how to grind cinnamon. Some people prefer to grind their cinnamon sticks manually with mortar and pestle; others may choose manual grinders used for grinding spices or sometimes, a coffee grinder can go for that.
Cinnamon sticks are spices that can be gotten from the bark of a tropical tree. The tree is normally stripped and then allowed to dry in air. The dried tree is then cut into smaller sized sticks in the popular shape known.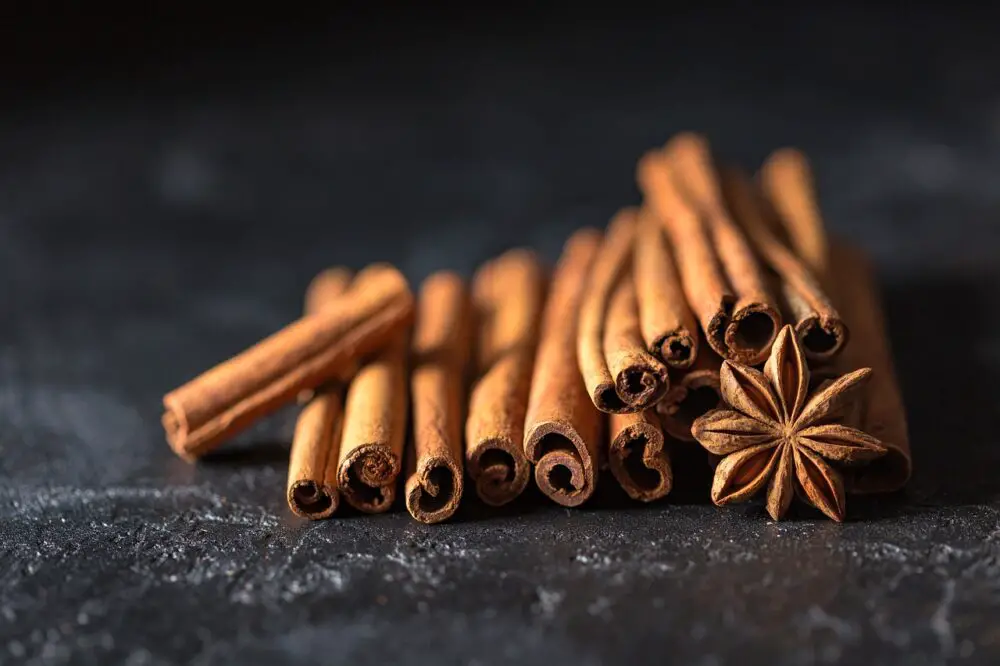 The dry trees can now be ground into the familiar cinnamon powder we all know that is used in cooking and baking.
Cinnamon is one of the most important parts of meals or dishes around the world from meat stews to baked goods such as pastry and apple pies.
You can always grind the cinnamon stick to your satisfaction at any time to enrich your recipe.
How to grind your cinnamon sticks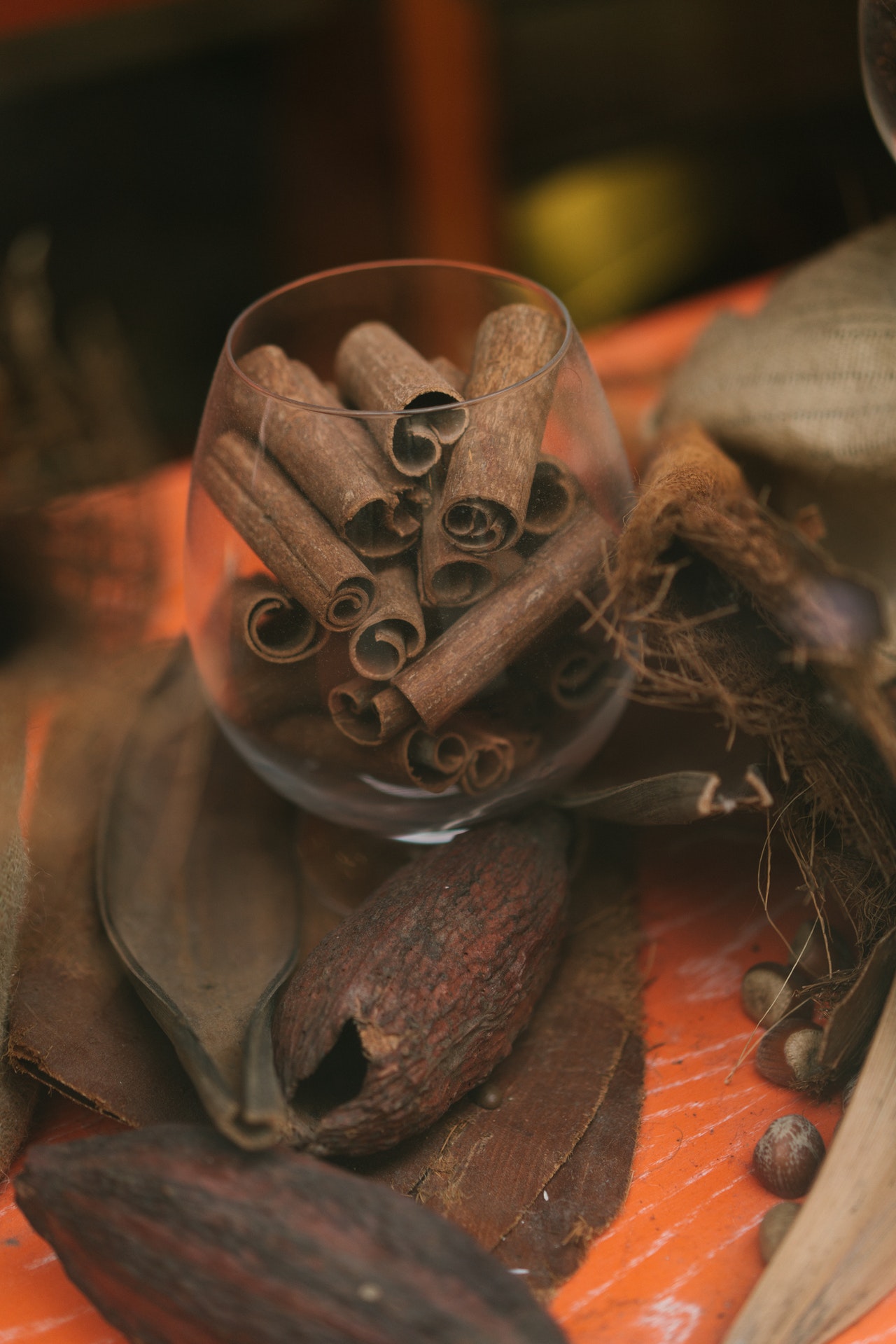 In the overview above, I made mention of various ways you can grind your cinnamon sticks, as you can see, the entire ways are ideal just that one is faster than the other.
You can grind your cinnamon sticks via manual or electric grinder (like this powerful grinder on Amazon). Let us look at the different ways of grinding cinnamon one after the other.
Grinding Cinnamon with an Electric Grinder
As a cook or somebody trying to make cinnamon ground for your meal or any other purpose, you will need an electric grinder.
It could be a spice or coffee grinder but the manufacturer must have indicated that the coffee grinder can be used to grind spices.
Using this method makes your work move faster and smoother. As an electric grinder, it comes with different options such as coarse or fine grinding, so any of the options you desire can be figured out with ease.
How to grind Cinnamon stick with an Electric Grinder
Any time I want to grind my spices, I usually wash them first due to the series of places it has been before reaching me. So, you can follow this simple method of mine to grind your cinnamon using an electric grinder:
Get the cinnamon stick of your choice from the market or if you have the farm, harvest it.
Get clean water and gently wash it if you feel it is necessary, and then allow it to dry again.
Pick up your electric grinder and plug it to the electric source in your kitchen
Cut your cinnamon sticks into smaller pieces if they are too long so that the grinder's lid will cover the ingredients correctly.
Pour the Cinnamon in the grinder in an appropriate amount so that you don't overload the grinder.
Start grinding the cinnamon sticks until you get your desired texture.
Grinding Cinnamon Stick with Mortar and Pestle
Since ancient times, mortar and pestle have been used to grind a lot of spices, from peppers down to cinnamon and the likes. We use mortar and pestle for various purposes, thus, it is a multipurpose kitchen appliance.
You can turn your cinnamon sticks into a fine or coarse texture using mortar and pestle.
How to Grind Cinnamon Sticks with Mortar and Pestle
As usual, I wash my Cinnamon Sticks
Dry the cinnamon sticks for some minutes in your room
Get your mortar and Pestle and ensure they are clean
Cut the cinnamon sticks into smaller pieces if you so desired or if the appliance is of small size
Start pounding until you get your desired texture
Grinding Cinnamon with a Grater
I use a grater for my spices especially when I need them in a coarse form. The truth is that you cannot get a fine texture for your cinnamon sticks using a grater but it is also a good method to grind cinnamon.
How to Grind Cinnamon Sticks with a Grater
Wash your cinnamon sticks with water if you feel it is necessary
Get a knife or any cutter to reduce the sticks into smaller pieces if you are using a manual grater with blades, but if you are using the tradition grater, no need to cut the sticks into smaller pieces until it is necessary.
Start grating until you exhaust the entire sticks
Grinding Cinnamon Sticks with a Manual Grinder
This is the opposite of an electric grinder. You can get the same result with it but it is slower and time-consuming especially if the cinnamon sticks are much.
I have to tell you that manual grinders are perfect devices to grind your spices be it manual spice grinders or manual burr coffee grinders recommended by the manufacturers.
How to Grind Cinnamon Sticks with a Manual Grinder
This method is carried out in the way with the electric spice grinder. If you still want to do it in my own way:
Get clean water and wash the cinnamon stick gently to avoid washing away too many of the nutrients
Cut the cinnamon sticks into simpler units and pour in the grinder
Cover the grinder's lid and start grinding manually
Grind to your satisfaction.
There are some techniques you can adopt to make your cinnamon sticks easy to grind. For instance, if the sticks are too long, you can break them into smaller pieces using your hand so the lid of an electric grinder can cover perfectly to grind.
When it is time to start grinding, grind the cinnamon sticks to your desire. It could be coarse or fine depending on what you want. Manual grinder requires that you should turn the blade by hand.
You should do the grinding with short bursts in different length and frequency based on the quantity and type of cinnamon you are grinding at a time.
---
Important things to note before grinding cinnamon sticks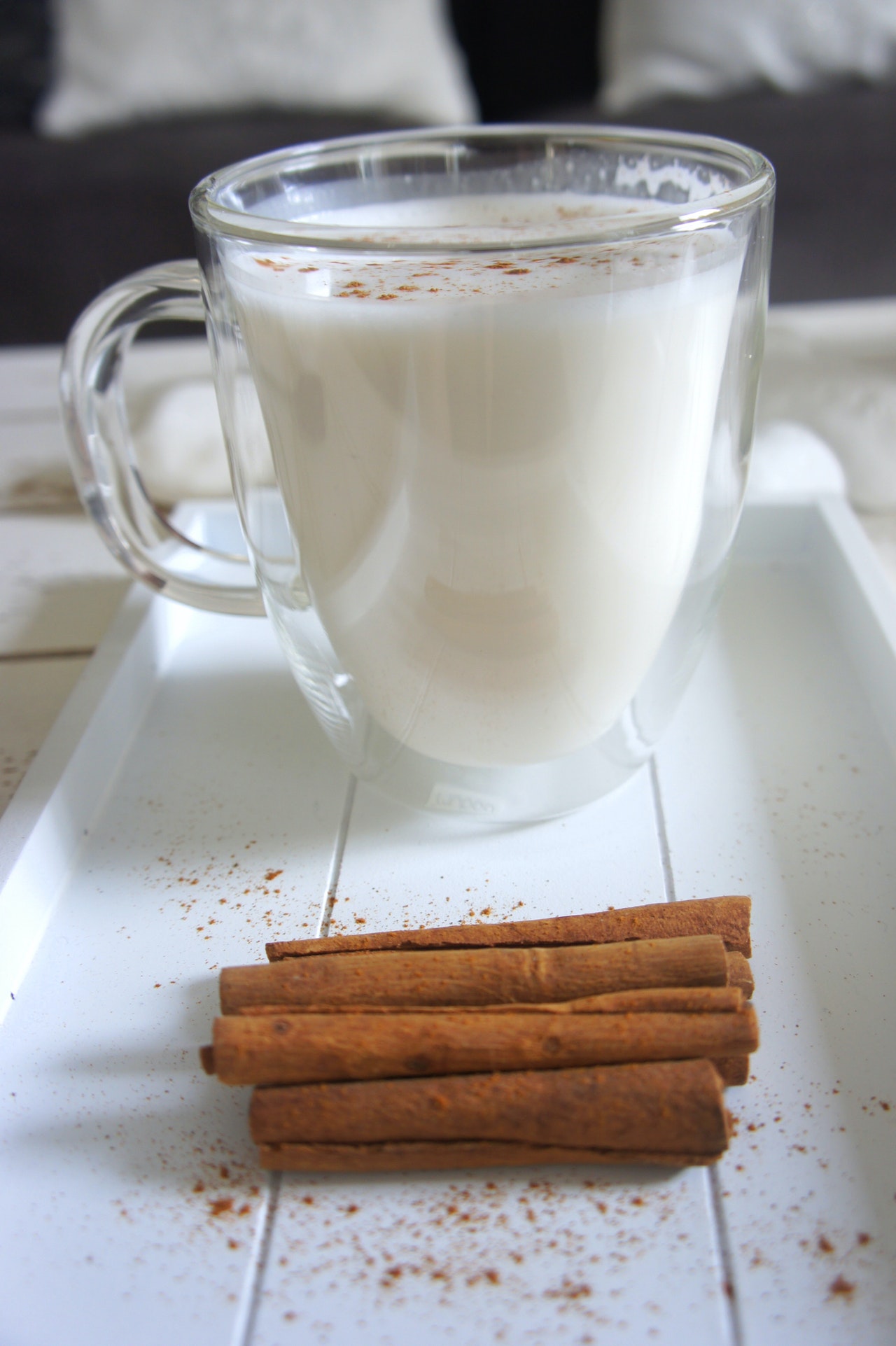 If you want the best of your cinnamon flavour, it is preferably that you should grind it rather than grating or pounding with mortar and pestle.
The reason is that the fibrous nature of cinnamon does not allow it to respond well to other techniques available.
For instance, there are some grinders with openings in their housings and this can cause the cinnamon to escape while you grind.
Some grinders have blades that the lengths are too high for the interior which prevents them from reaching small pieces of cinnamon.
---
Different types of cinnamons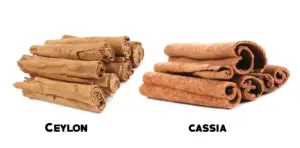 The real cinnamon can be identified through the tan colour it possesses unlike the reddish colour of cassia cinnamon.  Another way to identify the ideal cinnamon is that it has flaky texture when touched and comes with multiple layers.
If you still need the means to identify real cinnamon, it is by the delicate sweet taste. Note. The taste of cassia cinnamon is pungent and is good for meat recipes but should be in a small quantity.
Especially in the medical setting, Ceylon cinnamon is highly recognized. Even other fields such as culinary can't joke with the benefit of Ceylon cinnamon.
Don't mind the price of a Ceylon cinnamon against cassia; your health is very important. On the other hand, if you will be using a cinnamon powder for meat recipes, go for cassia cinnamon but in small quantity.
Ceylon Cinnamon and Cassia which is better
We have discussed earlier that cinnamon is of two types, Ceylon and Cassia of which I indirectly emphasized that the Ceylon type is of more health benefits than the Cassia type.
In the case of Ceylon cinnamon, you will identify it through the soft bark, unlike the Cassia cinnamon whose bark is hard.  The colour of Ceylon cinnamon is lighter and comprises a lot of thin layers compared to that of cassia whose colour is heavier and has a single layer.
Your decision to use any of the two depends on the kind of food you want to use them for.
Ceylon cinnamon has this great delicious taste and flavour which makes it the best when added to sweet foods and desserts. If you are into more savoury dishes, your best choice is the Cassia cinnamon or you may want to show your cooking talent by adding it to meat recipes.
Cinnamon should be ground in a quantity that will be enough for a specific use. The reason is that ground spices don't last as the whole counterpart. It is advisable that you keep the sticks in airtight containers to preserve them for future use rather than grinding them in excess.
Another advantage cinnamon sticks have over the powdered one is that they last for years say 3 years or more. So, which will you prefer in terms of preservation?
How to store your ground cinnamon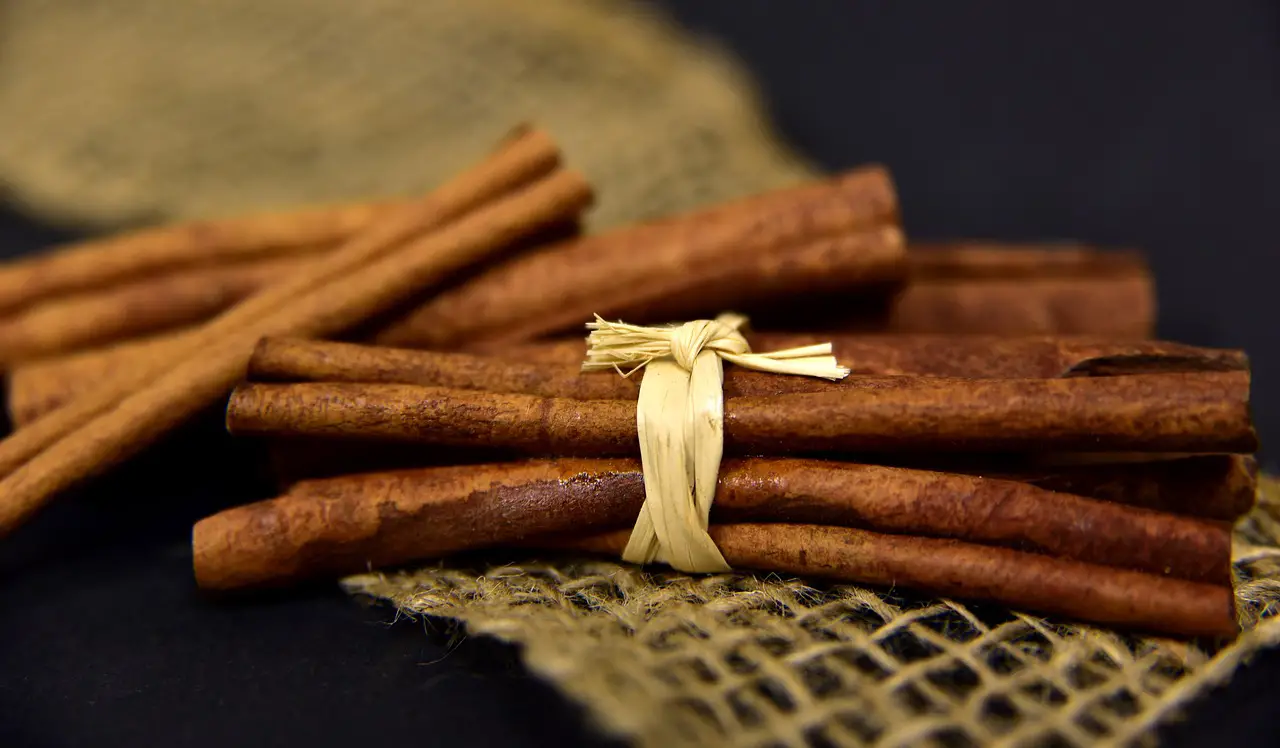 Storing your ground cinnamon is very serious. If you don't store it properly, you may lose the quality and flavour to air. What is the trick now?
Get an airtight jar and transfer the ground cinnamon and then store it in a dry and cool container. Sometimes, you may prepare a large amount of cinnamon, the leftover can be stored in a refrigerator to maintain the flavour and quality for sometimes.
Normally, homemade cinnamon lasts for 3 months. You can even sieve the mixture of cinnamon to make a very fine powder, it is your choice. Some people may decide to add sugar while some don't care.
If you add sugar to your cinnamon, it increases the friction which in turn aids easier grinding procedure so that you can get healthier, finer cinnamon powder.
What are the uses of cinnamon powder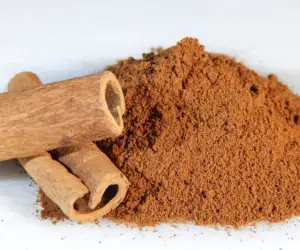 These are some of the uses of Cinnamon you should know:
To brew a tea
If you are looking for healthy and fresh and good taste tea, cinnamon should be your first choice. It is a healthy alternative to the normal tea you know. You can follow these steps below to make a good and healthy cinnamon tea:
Get some amount of water and boil
Add a quarter teaspoon of ground cinnamon to the boiled water per cup.
Brew the content for 3 to 4 minutes and then strain and enjoy your tea.
You can Bake with Cinnamon
If you love baking, cinnamon is an ideal ingredient to start with. You can use cinnamon for cakes, empanadas, roti, and so on. It gives amazing tastes to these food items.
Apart from adding tastes and quality to your cakes, it also adds a pleasant aroma that lasts in the memory. You can use cinnamon as an alternative to sugar while you bake; this idea is ideal for a healthy meal intake.
You can make a stew with cinnamon
Cinnamon will add the most ideal flavour to your stew at any time; it could be during festive periods, party, or home stew. In this aspect of its usage, you can use any of the types of cinnamon as you may desire, there will be no problem.
The addition of cinnamon to your stew brings out a good texture, sweet taste, and healthy experience. The aroma of cinnamon is fantastic in a stew and you will be surprised after adding it because the taste will never leave you the same.
Are you used to eating fruits? Cinnamon will add a special taste to your everyday fruit and then enhance the health benefit of that fruit in your favour.  If you love eating raw fruits, I suggest you sprinkle some powder of cinnamon on them, and the taste will be boosted through this addition.
Cinnamon is packed with health benefits on its own if added to food ingredients; it makes the health benefits increase. You can add cinnamon to fruits like watermelon, apples, tangerines, and oranges.
They respond well with it. Now, it is left to you to select any fruit of your choice and see the wonder of cinnamon.
You can make smoothies with cinnamon
Cinnamon to me is a blessed tree when you add it to something, it only improves it.  You can enrich the nutrients of your smoothies by simply adding cinnamon to them.
This is another superb way to make your body respond to absorbing the important nutrients needed for good health.
Cinnamon gives you that perfect smoothie experience that leaves you with astonishing taste and energized drink. In other words, what cinnamon knows how to do most to smoothies is to add fantastic taste to them and then enhance the nutrient level.
It also makes smoothies adapt to your stomach and in the end, provides energy to do work.
What about making a cocktail with cinnamon
If you are looking forward to restructuring the taste of your cocktail, cinnamon is an answer. In fact, there is no better method to enhance the taste of your cocktail than adding cinnamon, it brings out the potential in a very high level.
If you are not used to a cocktail or don't like it before, after the addition of cinnamon, you will fall in love with it. So, practice the addition of cinnamon in your night meals for memorable night time.
---
How does ground cinnamon differ from a cinnamon stick
| Stick | Powder |
| --- | --- |
| | |
The first difference between ground cinnamon and the stick cinnamon is the form. The ground cinnamon is the powdered version of the stick cinnamon. Stick cinnamon, on the other hand, consists of identical bark rolled up into quills.
The other difference is found in how you add these two forms to drinkable or eatable substances. As for the cinnamon sticks, you can add them as a whole to liquids to infuse into them while the powdered cinnamon is normally sprinkled into various dishes, fruits or smoothies to enhance the taste, aroma and nutrients.
The addition comes in a similar way but the whole cinnamon is far better than the powdered form when it comes to taste and flavour.
The two forms of cinnamon have the potential to last for a long time when properly preserved but the cinnamon sticks last longer. This is another difference between the two forms of cinnamon.
For instance, the powdered cinnamon lasts for about six months when preserved properly while the stick cinnamon under a similar condition of preservation lasts for about 3 years or above.
---
How to extract cinnamon from cinnamon sticks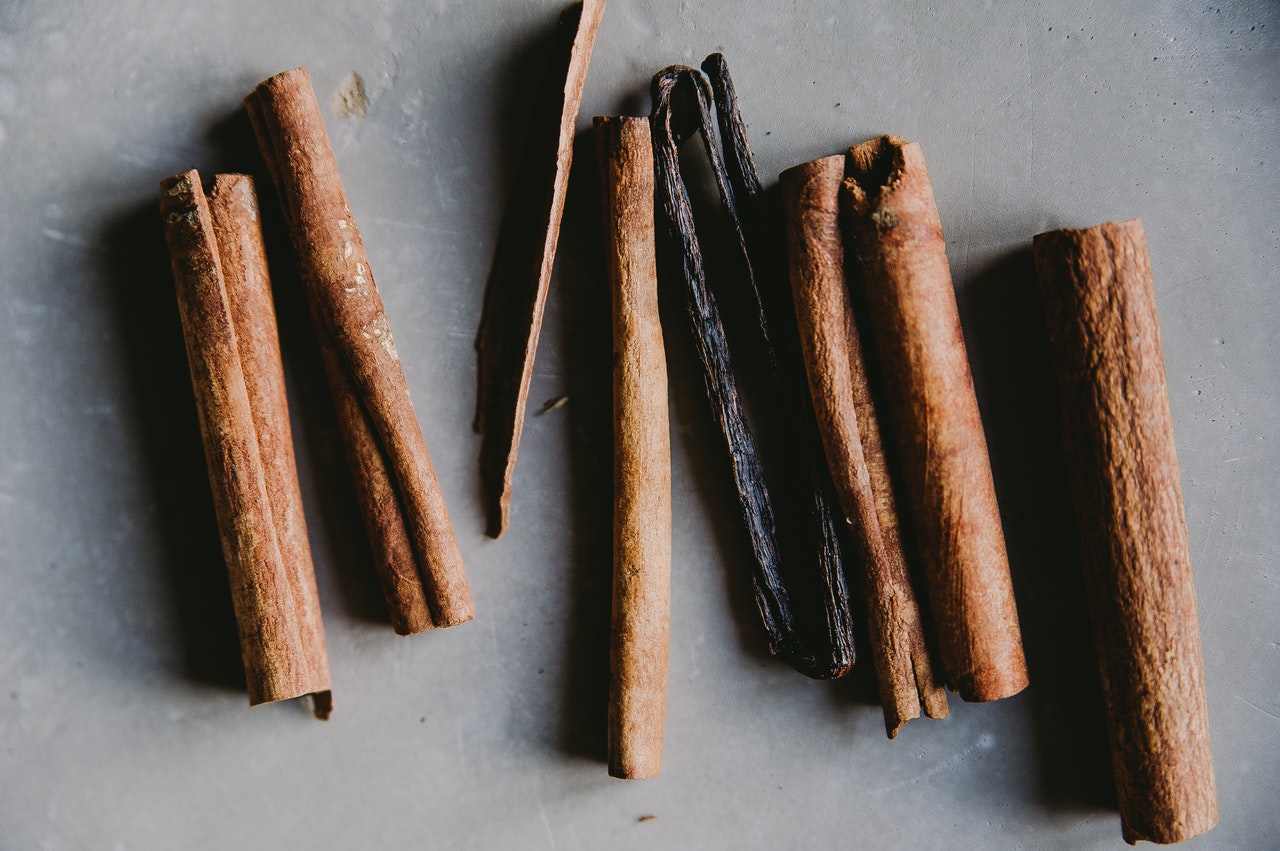 Can we quickly look at how to extract cinnamon from cinnamon sticks? This is another way you can benefit from the awesome plant. There are various methods through which cinnamon can be extracted from its sticks.
Some people make use of stove pressure while others may decide to use an electric pressure cooker. Now, let us see how to extract the cinnamon through the use of an electric cooker.
Cinnamon extract is one special offer from nature and I will love to have it in my body system as far as it is necessary. The smell alone is fantastic; the extract makes the realm of fragrance great as a result of a burst of cinnamon flavour spreading in your surroundings like a pro.
You can use the extract in different ways starting from applying it to ice cream, yoghurt, cookies, whipped cream, almond milk, and so on.
You may be wondering, why I should go through this process to extract cinnamon when I can easily grind it and then add to whatever I want to add it to.
Yes, you are close to the truth but despite the ground and stick cinnamon give similar tastes, the stick form is more beneficial health-wise and also add better nutrient and flavour than the powdered type.
If you want a greater taste that will make you feel the bliss from paradise, add a vanilla bean along with the cinnamon sticks and see a part of the heaven they have been talking about.
Back to business, the electric pressure cooker method of extracting cinnamon from cinnamon sticks. Here are the steps you should follow while doing this extraction.
The Needed Ingredients
Some amounts of cinnamon sticks as may be necessary
1 cup of Vodka will be okay
The steps to follow
Here are the steps you must follow to get the extraction right when using this method:
Look for a pint-size mason jar and place the cinnamon sticks in it and then add your vodka provided you leave about 1 ½ to 2 inches of headspace between the two ingredients. Come up with a canning lid and ring and top the ingredients barely closed or tighten.
Get one cup of water and add to your pressure cooker pot and place its trivet in it, put your mason jar on the trivet and then secure the lid and turn on the pressure release knob to seal the position as may be necessary. Cook the ingredients at high pressure for about 30 minutes.
Use a natural release method when the cooking is over or you can now see that it is okay to stop cooking.
Remove the Mason jar carefully and swirl tightly, and then place on a cooling rack overnight.
At the time, it should be cooled, so cover it with a pourable lid and use it in all your favourite recipes to bring out the best flavour and enhance the nutrients in them.
Extraction of cinnamon from the cinnamon stick is easy. It really worth it because it has more potential compared to the powdered form.
Now, I have just added another form of cinnamon, which is the liquid form, altogether, cinnamon can exist in three forms, stick, liquid, and powder.
---
How to make cinnamon powder for face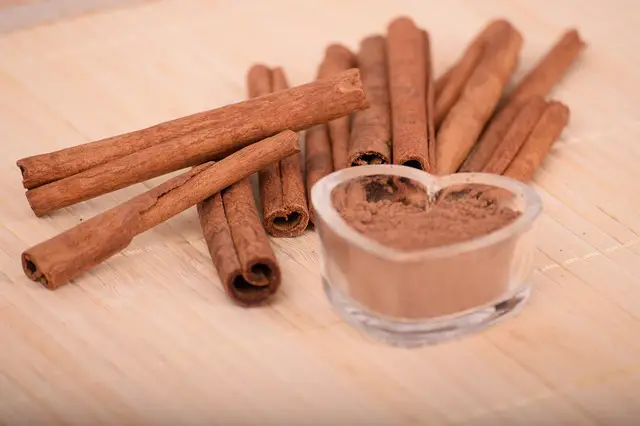 Our face is part of our skin that needed to be taken care of. For instance, you may have a rough face, acne, and other skin conditions that demand immediate attention. Did you know that cinnamon is an ideal response for the treatment?
I want us to look into the procedure through which we can make the cinnamon stick into powder and then use it for the benefit of our face or every other part of our skin.
I will focus on the combination of cinnamon with other ingredients such as honey. Let us observe this:
Combination of honey and cinnamon powder
After you must have ground your cinnamon powder as illustrated earlier in this article, there are some steps you need to follow to make the powder useful for your face.
Before I touch the steps, as a once remedial tutor, I love to explain some key points before proceeding to the end target. Did you know? Cinnamon and honey can be used to remove acne of any type?  The anti-inflammatory characteristics of cinnamon in combination with honey result in great acne removal.
Now, how do you do the combination? Here are the straight forward steps:
Get 1 tablespoon of cinnamon powder with 2 to 3 teaspoon of honey; mix them together to form a paste.
Apply the mixture on your face affected by pimples and acne, and then after some minutes say 8 to 10 minutes, wash your face with lukewarm water.
Repeat this process any time you wish to apply cinnamon—honey mixture to your face or skin.
The making of this mixture is simple and straight forward; so, don't hesitate to do it when the need arises.
Cinnamon with a Banana mask for nourished facial skin
Another method to make your face bright and smooth with the aid of cinnamon is to make a banana mask. This process, when done well, will nourish your skin and face and then leave with glowing like never before. This is how you go about it:
Combine your recipes in the proportion: 1 ripe banana and 1 teaspoon of cinnamon powder. Mix the ingredients until a pulp. In this case, adding 2 to 3 drops of honey is allowed.
Apply the mixture to your face as a face mask and allow drying for about 10 minutes. Wash the face mask off your face to display brand new soft skin.
---
Final Words on How to Grind Cinnamon
I have come to the end of this article and I assume that you now understand the nature of cinnamon to some extent. The various ways we can choose to grind it, the types, benefits, uses, and other combinations for the enhancement of our face texture.
I equally mention about 3 to for grinders that can be used to grind cinnamon to your satisfaction. It is necessary that you take note of these grinders so that your experience when it comes to grinding your cinnamon sticks with ease will be better.
In the whole of this article, what is your take? What have you achieved? Are there any observations? Can you tender your opinions in the comment box? They will be highly appreciated.