One of the interesting uses of the meat grinder is its ability to grind nuts like the peanut to make peanut butter. Shocked? Don't be though.
There are other interesting things you should about using a meat grinder.
Anyone that uses a meat grinder will only think they can only be used for grinding meat. You can never tell how important and multi-purposeful your meat grinder can be until you read this post.
It amazes me how my mom loves peanut butter. Some few minutes earlier before I started developing this article, she requested if I could help her get peanut butter next time while I'm out.
You may also like peanut butter so much but don't know if you can use a meat grinder to make it rather than a blender.
This article will clear your doubt about whether you can use a meat grinder to make peanut butter or not.
The throbbing question: Can You Use A Meat Grinder To Make Peanut Butter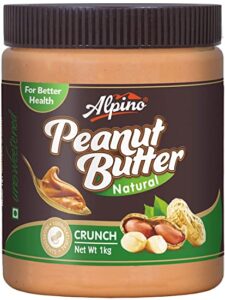 You can use a meat grinder to make peanut butter. The basic purpose of a meat grinder is to grind meat but it is now discovered accidentally that some meat grinders can grind nuts, fruits, vegetables, and even bones.  
The major setback of using a meat grinder to make peanut butter is that it cannot give you an expected result as a blender will.
Another issue you will possibly encounter while using a meat grinder to make peanut butter is that it will be difficult for you to clean the grinder because the nuts will stick to the plate and attachment after the grinding process.
You may want to consider this as stress that shouldn't be unnecessarily created if you have the right choice.
How to grind Peanut with a Meat Grinder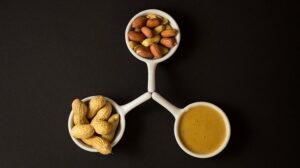 It is true that you already have the knowledge that without a blender, you can use a meat grinder as an alternative.
I have prepared a few steps for you to carry out the simple grinding process.
What you need in the process of Grinding
You will the following items and tools during grinding:
A meat grinder
Peanuts
Bowl to collect it
The process of Grinding
This is the process of grinding the peanut using a meat grinder
Get your peanuts ready in small pieces
Fetch them in batches and pour in the plate
Cover the meat grinder
Start the meat grinder
Continue to grind until you reach the level of slush or butter that the grinder can make.
Grinding peanuts with a meat grinder is not different from grinding meat and the other ingredients but as you can see, it is easier to grind but the problem is that it can stick the machine and then make it difficult for you to clean.
Is there any Advantage of using Meat Grinder to Make Peanut Butter
You must have asked this question after reading that a meat grinder can serve as an alternative for nut grinders, however, you still want to be sure if there is any advantage attached to it or perhaps, you can switch for other alternatives available.
It is Easy to Grind
The peanut beans are soft, for this reason makes it very easy to grind with a meat grinder. The oil in the peanut is also another advantage since it adds to easy grinding.
It is a Healthy Option
Since a meat grinder is an alternative for grinding peanuts, it is a healthy option because you will be making your butter at home well supervised and protected.
The Cleaning is Easy
Remember, a meat grinder is not the only alternative for grinding peanut, food processor and other kitchen appliances can also be used.
When it comes to easy cleanup after use, a meat grinder gives you less or no stress compared to the rest.
What else can you do with a Meat Grinder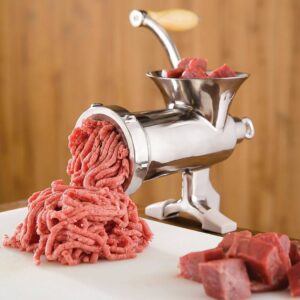 You already know that a meat grinder can be used to make peanut butter despite its basic function is to grind meat.
You may also want to know if there are other things we can do with a meat grinder. Yes, there are numerous other jobs a meat grinder can carry out for you which include:
Making sausage
Making burger patty
Grinding bones
Grinding cookie dough
Grinding vegetables
There is a lot of jobs a meat grinder can do. I have to mention these above in order to show you that an ingredient as soft as a nut is the last thing a meat grinder will not be able to grind.
Best Meat Grinder for Peanut Butter at Home
It could be that you already have a meat grinder or you are planning to get one so you can use it for multiple purposes, here are some of the best meat grinder I can recommend for you:
The Powerful STX Turboforce Classic 3000 Series Electric Meat Grinder
SHOP ONLINE FOR THE STX TURBO FORCE ELECTRIC MEAT GRINDER
There is no doubt this meat grinder will give you the expected performance in no time. It is actually one of the best due to its power and durability.
Its wattage is as high as 3000watts; this is really incredible and should be immediately considered.
Take note a fact about this grinder, it is not made for other purposes in a nutshell than to grind meat but customers have used it as an alternative for grinding nuts, vegetables, and so on.
Kitchener Heavy-Duty Electric Meat Grinder 2/3 HP
SHOP ONLINE FOR THE KITCHENER ELECTRIC MEAT GRINDER
Kitchener products are already highly reputable. People patronize this brand so much and up till tomorrow will still be fans of the awesome machines Kitchener makes.
This very meat grinder is not out of this beautiful game. It is a heavy-duty machine that has the great grinding capability with the Horsepower of 500W big enough to do amazing grindings.
You can use this as an alternative to grind nuts and other ingredients but not official (Grinder is meant for grinding meat only).
SuperHandy Meat Grinder Sausage Stuffer Electric
SHOP ONLINE FOR THE SUPERHANDY MEAT GRINDER
SuperHandy meat grinder cannot be forgotten when other grinders are being celebrated. This means it is one powerful machine you should consider while planning to buy a meat grinder.
Sometimes, we may plan to grind nuts with nut grinders we possess but unplanned events can happen which will force us to use an alternative.
There is no other best alternative for your nut grinder in terms of a meat grinder than SuperHandy Meat Grinder.
Other things you should know about grinding peanut butter
Can you use Food Processor to Make Peanut Butter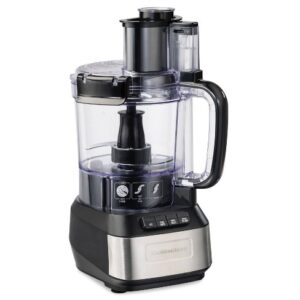 If it happens that you don't have a peanut grinder or blender, you can use a food processor to make your peanut butter at home.
How to make Peanut Butter Using a Food Processor
This is how to make the peanut butter with a food processor in the absence of the ideal machine for making it:
Place your peanuts in the food processor
Turn on your food processor and allow it to run for 5 minutes maximum
Watch your peanut go in stages in form of crumbs to dry smooth and creamy liquid
Collect your peanut butter and enjoy yourself
Can you make peanut butter with a stick blender
As you already know, peanuts beans are soft and can be easily crushed by a stick blender. This implies that you can make your peanut butter with a stick blender.
You can use an immersion blender to blend your peanut into butter and enjoy yourself.
Can you make peanut butter with Mortar and Pestle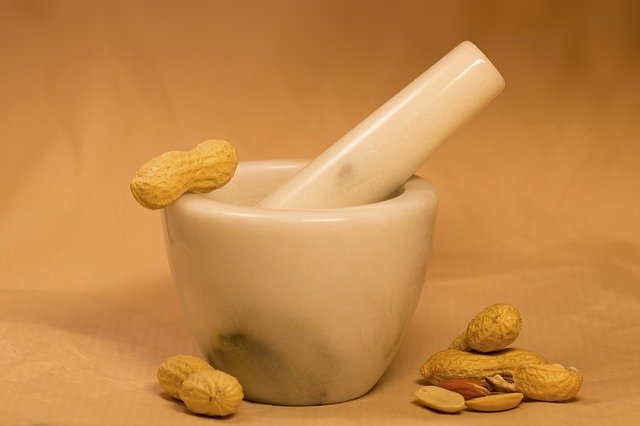 Right from time, mortar and pestle served different purposes; there is no ingredient it cannot grind if you understand the technique of spinning and hitting the pestle on your mortar.
It is one of the best alternatives you can use to grind your peanut butter but will be a bit tedious unless you are ready to spend time and energy.
How to grind your Peanut Butter using Mortar and Pestle
It is quite a simple method but a tedious process according to your judgment about what you see as difficult.
Get your peanuts ready either in batches or a single peanut as the case may be
Get your clean mortar and pestle ready
Wash both the mortar and pestle and sundry to ensure fewer germs and disease
Collect your peanuts in batches and pour in a mortar and then pound with the pestle
Use the spinning and hitting technique to grind until your desire consistency
Collect your butter and place wherever you desire either in a beaker, bowl, or cup.
This method is fine but you should remember how messy it could be, the oil stains and the rest are something to consider.
Blender as Alternative
You can also use blender as an alternative grinder for making peanut butter. It is not news that powerful blenders can give you amazing results when it comes to blending soft beans like peanuts.
How to make Peanut Butter using a Blender
To get this right, it demands a special technique of pulse and start.  This means you will have to on and off your blender as you grind. Here is how to do the grinding:
Cut your peanuts into small pieces. This is ideal when grinding your peanuts with a food processor or a blender
Pour your peanut in the blender
Start the machine
Apply the pulse and on technique until you achieve your final consistency
Coffee Grinder Method
A coffee grinder can grind peanuts but it can't give you a better result compared to a food processor. The good news is that you can make your peanut butter using a coffee grinder. This will serve as an alternative when you are in dare need.
How to grind Peanuts in a Coffee Grinder
I prefer to use the burr coffee grinder due to its excellent performance when it comes to giving you an even grinding compared to the blade type.
If you already have the burr coffee grinder good luck, if it is the blade type you have, no problem, it can still go well. All you need to do is follow a similar process you will grind your coffee bean.
Get your coffee grinder ready and clean
Collect your peanuts in batches or single
Cut the peanuts into small pieces
Pour in the coffee grinder
Start grinding either manually or electricity
Subjecting a meat Grinder into grinding your Peanuts
This is another important question you must answer in this aspect. In order to do the grinding perfectly, you need to have some skills and one of the hacks is that you should follow these steps:
Get your peanuts ready
Keep the suitable plate provided along with the machine
Start the machine and start grinding the nuts
You will see the nut immediately in the form of crushed spaghetti extracted
Pour it back for further grinding so you can achieve the perfect texture for peanut butter
This method will give you a result close to when using nut grinders. In some cases, a meat grinder processed peanut butter can be grainy or glossy.
Final Words
Now we have come to the end of the whole topic. I am sure now that you have the idea that nuts can be ground using various grinding methods, be it manual or electricity.
The purpose of this article especially is to know whether you can use a meat grinder to make peanut butter.
You should also take note of the best meat grinders I recommended, there is no doubt they are one of the best out there.
What is your opinion on this subject? I will like to read your opinions in the comment box.