Mortar and Pestle serve a plethora of purposes, one of which is the purpose of cooking, better put, for use in the Kitchen. Being an ancient kitchen utensil, the usage of a mortar and a pestle is still very relevant in this age and time.
In our contemporary world, having a mortar and a pestle within your reach (right in your kitchen) is not only necessary but very useful. Oh!
You don't have one? Then I think it's high time you got one, a handy one at that. With one, you are able to crack your spices, tender herbs as well as meds for humans and pets alike.
Shifting the focus to the purpose of this article – crushing Coffee Beans. An average person who wishes to crush their Coffee Beans would most likely make use of a Coffee grinder or a Blender.
But then, what happens when you do not possess any of these? There's always the option of a Mortar and a Pestle.
My top 5 mortar and pestle for coffee beans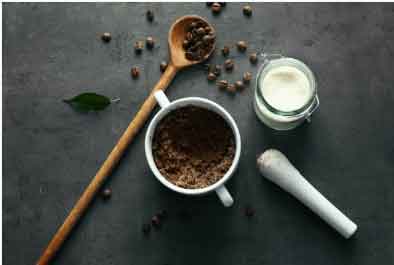 In a hurry to quickly make your purchase, check out the mortar and pestles and buy right away.
Some persons even prefer to use a mortar and a pestle to crush their coffee beans as opposed to using a coffee grinder; this is perhaps because they've taken cognizance of the fact that making use of a mortar and a pestle to grind coffee beans gives total control over how fine or coarse you would want your outcome to be.
This is absolutely true!
To crush your Coffee Beans using a Mortar and a Pestle:
Fill the mortar with some portion of your coffee beans, perhaps reaching the mortar halfway, but not more.
With one of your hands, hold the mortar in place and then begin to crush the coffee beans with the other hand, of course making use of the pestle.
Make sure to apply pressure on the coffee beans such that it begins to crush instantly, you could employ the twisting motion to achieve this, and then begin to roll the pestle over the mortar in a circular motion till you get your desired result or ground size.
Once this is done, if you still have more coffee beans left, simply remove the ground coffee and fill the mortar with the fresh coffee beans, and then repeat the same process.
Having known the importance of a mortar and a pestle in the Kitchen generally and how to make use of it in crushing Coffee Beans, I'll be providing you with a list of the best mortar and pestle you can find around.
However, before delving into that, I'll like you to know the few things I considered before including these products in my list, what makes them topnotch so to say. Come along!
When purchasing a mortar and a pestle, you definitely want one made of good material. Meanwhile, your choice of Product to purchase depends largely on what you intend to use it for.
Products with overly rough and porous surfaces are not advised as it could be very difficult to clean them after use.
In the same vein, overly smooth products should be avoided as they could be slippery; hence, causing you to lose a percentage of your ingredients if not all when they begin to jump out.
It also makes a whole mess of your kitchen. For the purpose of crushing items such as coffee beans, cloves, meds, etc. a smaller mortar and pestle would suffice.
However, a deeply rounded one will stop the ingredients from jumping out.
Now, let us get into my proper review of great mortar and pestles that can crush the coffee beans

Walter Stern 400F Agate Mortar and Pestle
This mortar and pestle made by the Walter Stern brand is completely agate, thick-walled at that, and octagonal in shape which I presume to be of aesthetic value.
As seen in the image above, it is as well fully polished. This product boasts of sturdiness and durability – although you might have to hold it with one of your hands while you make use of it, the product stays firm.
Pros:
It boasts of sturdiness
It is durable as long as it is well maintained
It boasts of aesthetics as in its shape and color which could be an addition to the décor of your kitchen
It is easy to clean after use
Cons:
It may seem quite expensive for persons on a low budget, but if you're not, you are good to go
One who usually has a large quantity of ingredients to crush or grind could see this as too small, thereby not purchasing it
Final Verdict:
This product is absolutely great! You could check customer reviews to confirm.
If this is in tune with your needs, why not place your order now?
Paderno Green Mortar and Pestle

Made in Thailand, this product from Paderno World Cuisine as the name suggests, is made of granite and it is just the product you need to grind, crush or mix your solid substances, spices, and herbs inclusive.
With its rough-textured interior and bat-shaped pestle, grinding and crushing promises to be very effective. To come out with the desired result, it is advised that you do the grinding in batches i.e. a small quantity of whatever you intend to crush at a time. Meanwhile, hand washing is also recommended.
Permit me to assume; If you'll be using a mortar and pestle for the first time, do take note that the wide end of the pestle is where is used for grinding and crushing.
Pros:
It boasts of sturdiness
It is durable and long-lasting
Its rough-textured interior makes your activity (crushing, grinding, etc.) effective
It serves several other purposes other than grinding coffee beans
Cons:
It may be a bit expensive for some persons who do not plan to spend much on a mortar and pestle
Final Verdict:
Of truth, this set is one of the best you can find around. You don't want to end up purchasing something you wouldn't like; which is why you should go for this set. It epitomizes all that you'd need.
Yaoyaoshop Pestle Spice Grinder
This product is entirely made of high-quality granite and is hand polished. It's got a beautiful shape, smooth corners as well as exquisite workmanship.
Whilst you crush, the product helps you have a comfortable grip on it and its anti-slip bottom comes to play so that you have a seamless grinding process.
To top it all, after crushing your spices, this product releases the various essential oils, scents, and fragrances that your ingredients contain.
Not limited to crushing your Coffee Beans, this product is also useful in cracking peppercorns, crushing tender herbs and making salsa, etc. It is advised that while you place your order for this product, ensure there is clarity on the size and color you wish to purchase as the set comes in different sizes and colors.
Pros:
It releases the various essential oils, scents, and fragrances that are contained in your ingredient
It comes in different sizes and colors
Its use cuts across grinding, crushing and cracking, etc.
Final Verdict:
When it comes to crushing your ingredients, this product is all you need as it promises to help you achieve your desired result.
However, it is good to know that it is also useful for other food prep tasks other than crushing your coffee beans. You should get yours!
Yaoyaoshop Pestle Spice Grinder II
Made of the same brand as the previous product, this one is an unpolished granite spice grinder and is of course used for mixing, mashing, crushing, cracking, and grinding spices as well as other relatable food items (talk of meds, pepper, garlic, etc.).
Like the previous one (from the same brand), it also releases to a very large extent, the various essential oils, scents, and fragrances that your ingredients contain. The product is sturdy, durable and integrally formed.
As earlier hinted, the interior of this product is not polished like the other, rather it is frosted. However, it is easy to grind with it. It is advised that immediately after every use, you wash in time so that it doesn't retain the odor in your next use.
It'll also be good that you confirm the size and color you desire to purchase when placing your order.
Pros:
The natural granite stone with which it was made is sturdy
It is durable
It is not just beautiful but also more practical
It is suitable for use in your kitchen as well as your restaurant if you own one
Cons:
You are at no disadvantage making use of this set
Final Verdict:  
It is good to know that customers enjoy making use of this set as seen in customer reviews on Amazon. This only asserts its effectiveness, thus, clearing every doubt you may have about the product. If this is your pick, simply place your order and it'll get to you in no time.
VonShef Solid Granite Mortar and Pestle
A spice and herb grinder, the VonShef Solid Granite Mortar & Pestle is 100% solid granite, perfectly fulfilling its purpose – grinding and crushing herbs as well as spices.
With it, you'd end up with your ground coffee, ground cloves, curry, pestos, etc.
To enjoy the VonShef Solid Granite Mortar and Pestle for many years to come (to ensure it lasts long), you are advised to wash both the mortar and pestle in warm water, using a brush to remove all granite particles that may be found therein, after which you leave them both to air dry.
Once they are both dried, briefly grind a handful of rice. As soon as it is ground, you can then discard and wash again (not necessarily with warm water the second time, but you could if you please).
Pros:
This product is tough and durable
It is an ideal gift for a friend's wedding, housewarming, or any other related event
With this product, you no longer have to stock your store with pre-made pastes and pestos. Rather, you'll always have your herbs and spices fresh, thus, having the most fragrant meal. What more would you impress friends and family with?
Final Verdict:
When you speak of "value for money", this product is all you can ask. It is long-lasting, durable, helps you achieve your desired result, etc. What more value do you want for your money? Try this set in one challenge to see!
Best Mortar and Pestle for Coffee Beans: Buyers' Guide

Size
The size of mortar and pestle you'll have to purchase depends on the number of persons you will be cooking for.
For instance, one who plans to make pastes and tapenades for a group of ten people will have to purchase a set that has a large capacity as well as deep to contain ingredients with enough space to mix them together.
What this means is that you are to purchase a set on the premise of your kitchen needs and personal preferences. This is why I reviewed a variety of sizes for you to choose from.
Strength & Sturdiness
Knowing that products made of granite and marble are usually sort of heavy, thus, able to withstand heavy pounding, it is usually advised that you go for products as such as in this case.
As a result, the mortar is able to remain stationary wherever you place it as you apply pressure and begin to crush, grind or crack. I mean, the fact that they are heavy (although not totally) allows them to boast of sturdiness.
This is why you'll find a number of products made of marble or granite on my list.
Texture
In this case, I'm referring to the texture of the mortar and pestle. As I mentioned earlier, an overly rough-surfaced product would be hard to clean after use, and I'm very sure you do not want that.
This is why I selected products that are a bit rough on the inside and a bit smooth. I mean, not too rough and not too smooth – just in between.
This does not just save you from having to spend a lot of time cleaning, but also helps you grind your coffee beans as you desire as it creates enough friction to grip your ingredients as your crush.
Weight
Oh! You just might be confused if I asked you to watch the weight of the product you are purchasing since I established almost otherwise when speaking on sturdiness.
The truth is, while a heavy mortar remains stationary and helps ensure sturdiness, it is good not to get something too heavy. A mortar and a pestle weighing up to 20 pounds altogether are enough, or even less. But do not go beyond 20 pounds.
The curious mind may begin to ask "why?"The reason is that it may be too weighty for certain people to handle. Clearly, not everyone has the same strength capacity, hence, something weighing 20 pounds or less would do.
Although a set weighing over 20 pounds could be well handled by some persons, it is important to note that it is not a one-size-fits-all.
Final Thoughts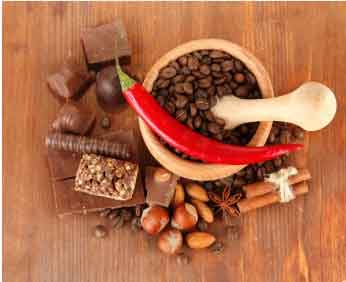 One of the major differences you'll find in making use of a mortar and a pestle as opposed to using a coffee grinder or a blender is the fragrance it produces. Making use of a grinder, you are most likely not to get all the fragrance that ought to be, but with a set of mortar and a pestle, you change the narrative.
You will agree with me that the fragrance of your coffee alone makes you enjoy it already. Still, the bottom line is finding what best suits your kitchen needs and you're good to go!
Once you purchase any of these products, do not fail to write a review in the comments section. I'll like to know how effective and how well they were able to satisfy you. If you've got any concern(s), hit the comment section too.
Disclaimer
Our editors have carefully selected, used, and researched products reviewed on this post.
We will earn a token from Amazon on any purchase from you. This will be at no extra cost to you.