Mortar and Pestle serve a plethora of purposes, one of which is the purpose of cooking, better put, for use in the Kitchen. Being an ancient kitchen utensil, the usage of a mortar and a pestle is still very relevant in this age and time.
In our contemporary world, having a mortar and a pestle within your reach (right in your kitchen) is not only necessary but very useful. Oh!
You don't have one? Then I think it's high time you got one, a handy one at that. With one, you are able to crack your spices, tender herbs as well as meds for humans and pets alike.
Shifting the focus to the purpose of this article – crushing Coffee Beans. An average person who wishes to crush their Coffee Beans would most likely make use of a Coffee grinder or a Blender.
But then, what happens when you do not possess any of these? There's always the option of a Mortar and a Pestle.
My top 5 mortar and pestle for coffee beans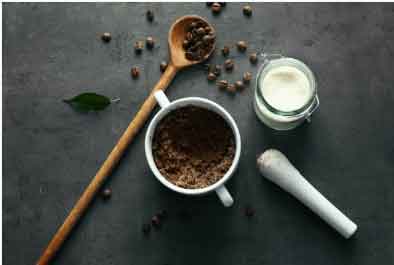 In a hurry to quickly make your purchase, check out the mortar and pestles and buy right away.
Some persons even prefer to use a mortar and a pestle to crush their coffee beans as opposed to using a coffee grinder; this is perhaps because they've taken cognizance of the fact that making use of a mortar and a pestle to grind coffee beans gives total control over how fine or coarse you would want your outcome to be.
This is absolutely true!
To crush your Coffee Beans using a Mortar and a Pestle:
Fill the mortar with some portion of your coffee beans, perhaps reaching the mortar halfway, but not more.
With one of your hands, hold the mortar in place and then begin to crush the coffee beans with the other hand, of course making use of the pestle.
Make sure to apply pressure on the coffee beans such that it begins to crush instantly, you could employ the twisting motion to achieve this, and then begin to roll the pestle over the mortar in a circular motion till you get your desired result or ground size.
Once this is done, if you still have more coffee beans left, simply remove the ground coffee and fill the mortar with the fresh coffee beans, and then repeat the same process.
Having known the importance of a mortar and a pestle in the Kitchen generally and how to make use of it in crushing Coffee Beans, I'll be providing you with a list of the best mortar and pestle you can find around.
However, before delving into that, I'll like you to know the few things I considered before including these products in my list, what makes them topnotch so to say. Come along!
When purchasing a mortar and a pestle, you definitely want one made of good material. Meanwhile, your choice of Product to purchase depends largely on what you intend to use it for.
Products with overly rough and porous surfaces are not advised as it could be very difficult to clean them after use.
In the same vein, overly smooth products should be avoided as they could be slippery; hence, causing you to lose a percentage of your ingredients if not all when they begin to jump out.
It also makes a whole mess of your kitchen. For the purpose of crushing items such as coffee beans, cloves, meds, etc. a smaller mortar and pestle would suffice.
However, a deeply rounded one will stop the ingredients from jumping out.
Now, let us get into my proper review of great mortar and pestles that can crush the coffee beans

Walter Stern 400F Agate Mortar and Pestle
This mortar and pestle made by the Walter Stern brand is completely agate, thick-walled at that, and octagonal in shape which I presume to be of aesthetic value.
As seen in the image above, it is as well fully polished. This product boasts of sturdiness and durability – although you might have to hold it with one of your hands while you make use of it, the product stays firm.
Pros:
It boasts of sturdiness
It is durable as long as it is well maintained
It boasts of aesthetics as in its shape and color which could be an addition to the décor of your kitchen
It is easy to clean after use
Cons:
It may seem quite expensive for persons on a low budget, but if you're not, you are good to go
One who usually has a large quantity of ingredients to crush or grind could see this as too small, thereby not purchasing it
Final Verdict:
This product is absolutely great! You could check customer reviews to confirm.
If this is in tune with your needs, why not place your order now?
Paderno Green Mortar and Pestle

Made in Thailand, this product from Paderno World Cuisine as the name suggests, is made of granite and it is just the product you need to grind, crush or mix your solid substances, spices, and herbs inclusive.
With its rough-textured interior and bat-shaped pestle, grinding and crushing promises to be very effective. To come out with the desired result, it is advised that you do the grinding in batches i.e. a small quantity of whatever you intend to crush at a time. Meanwhile, hand washing is also recommended.
Permit me to assume; If you'll be using a mortar and pestle for the first time, do take note that the wide end of the pestle is where is used for grinding and crushing.
Pros:
It boasts of sturdiness
It is durable and long-lasting
Its rough-textured interior makes your activity (crushing, grinding, etc.) effective
It serves several other purposes other than grinding coffee beans
Cons:
It may be a bit expensive for some persons who do not plan to spend much on a mortar and pestle
Final Verdict:
Of a truth, this set is one of the best you can find around. You don't want to end up purchasing something you wouldn't like; which is why you should go for this set. It epitomizes all that you'd need.
Laevo Mortar and pestle Granite
We all love to have our coffee beans to be ground to a fine powder for a perfect cup of coffee. This mortar and pestle set is the right set for you to grind your coffee to absolute powder.
It comes with a two-sided use for separating flavors and ensures easy cleaning and greater stability. Its two different sides allow for small and large grinding of spices and coffee beans depending on the amount you desire.
A great feature is that it can be flipped over and used for a more efficient kind of grinding of your coffee beans.  Fitted with a solid silicone lid that properly secures the mortar to preserve its content.
The lid also serves as a placemat to use on countertops preventing damage from scratching. Wooden spoon accessories help to mix, stir and sample your coffee beans.
The stone construction is made from pure granite that is durable and stable, with your coffee beans retaining their original flavor after every grinding. It's easy to clean and the pestle helps to maximize every crushing effort.
Features
Reversible mortar and pestle
100 percent stone granite
Eco-friendly design
Wide and shallow depth
Versatile food grinding
Pros
Made from pure natural granite that is durable and stable ensures long-lasting usage and firmness when grinding.
The mortar is eco-friendly and preserves the original flavor of your spice and coffee beans.
A double-sided shallow and deep designs are unique in controlling the amount of spice of coffee needed to be crushed.
Tera Mortar and Pestle Set Polished Granite
Tera mortar and pestle set is made from granite that is well polished and large to accommodate a large volume of coffee beans or spices.
The double-sided feature means a large and small amount of food spices can be crushed within its bowls. Its pestle is also designed for proper and adequate mashing of your coffee beans.
It is remarkably easy to clean and weighs enough to remain firm on any countertop. other herbs, tea, guacamole, pills, and dry spices can be easily crushed in its bowl.
A silicon pad prevents the bottom from scratching surfaces during grinding. The lid is secure and fits well over the rim of the mortar set to keep your ingredients, spices, and coffee beans.
The side is designed to offer a comfortable grip when crushing spices and other food items, this prevents slipping of the mortar as you perform your operations.
The pestle also has dual-use with its application used in both the small and large sides of the mortar bowl.
Features
Double-sided
Dual pestle use
Silicon placemat
Easy to clean
Pros
The side of the bowl is designed to give an increased grip between the hands and the mortar so that slipping is prevented from occurring.
Silicon placemat prevents noises and protects the bottom of the mortar during crushing operations
The double-sided design keeps it ahead of another mortar set, allowing for easier and efficient processes.
Mortar and pestle set
Made from authentic granite stone this mortar set is ideal for crushing coffee to powder. Its design is distinct and suitable for grinding any spice uniformly and with precision.
The aroma and flavor of your coffee beans remain unchanged throughout the crushing of any beans or spices. It is functional and practical to use at all times.
The layout of the bowl sticks with a traditional mortar square-shaped base, with an ergonomic construction that gives a significant grip on the bowl so every crush and grind becomes free.
The stone is an authentic high-quality stone that is durable and gives accurate uniform consistency to all your grinding tasks, your coffee beans are assured to be finely grounded to powder.
It's easy to use and clean with its shape locking in spices from spilling over. The pestle is very efficient for all kinds of crushing or grinding with its surface area reducing your labor.
Features
Authentic granite construction
Unique design bowl
Wide design
Spatula and peeler accessories
Pros
Complete set of mortar with original natural granite stone.
Spatula and avocado slicer is included in its packaging to easily dice and stir all mixtures and spices.
Non-reactive construction materials retain the initial flavor and aroma of your food spices and coffee beans.
The mortar set is very easy to clean with a sleek design that looks great on your countertop.
The pestle is properly weighted and designed to handle and crushing tasks.
Best Mortar and Pestle for Coffee Beans: Buyers' Guide

Size
The size of mortar and pestle you'll have to purchase depends on the number of persons you will be cooking for.
For instance, one who plans to make pastes and tapenades for a group of ten people will have to purchase a set that has a large capacity as well as deep to contain ingredients with enough space to mix them together.
What this means is that you are to purchase a set on the premise of your kitchen needs and personal preferences. This is why I reviewed a variety of sizes for you to choose from.
Strength & Sturdiness
Knowing that products made of granite and marble are usually sort of heavy, thus, able to withstand heavy pounding, it is usually advised that you go for products as such as in this case.
As a result, the mortar is able to remain stationary wherever you place it as you apply pressure and begin to crush, grind or crack. I mean, the fact that they are heavy (although not totally) allows them to boast of sturdiness.
This is why you'll find a number of products made of marble or granite on my list.
Texture
In this case, I'm referring to the texture of the mortar and pestle. As I mentioned earlier, an overly rough-surfaced product would be hard to clean after use, and I'm very sure you do not want that.
This is why I selected products that are a bit rough on the inside and a bit smooth. I mean, not too rough and not too smooth – just in between.
This does not just save you from having to spend a lot of time cleaning, but also helps you grind your coffee beans as you desire as it creates enough friction to grip your ingredients as your crush.
Weight
Oh! You just might be confused if I asked you to watch the weight of the product you are purchasing since I established almost otherwise when speaking on sturdiness.
The truth is, while a heavy mortar remains stationary and helps ensure sturdiness, it is good not to get something too heavy. A mortar and a pestle weighing up to 20 pounds altogether are enough, or even less. But do not go beyond 20 pounds.
The curious mind may begin to ask "why?"The reason is that it may be too weighty for certain people to handle. Clearly, not everyone has the same strength capacity, hence, something weighing 20 pounds or less would do.
Although a set weighing over 20 pounds could be well handled by some persons, it is important to note that it is not a one-size-fits-all.
Final Thoughts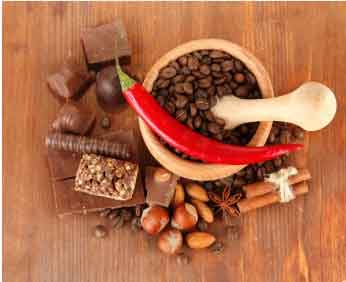 One of the major differences you'll find in making use of a mortar and a pestle as opposed to using a coffee grinder or a blender is the fragrance it produces. Making use of a grinder, you are most likely not to get all the fragrance that ought to be, but with a set of mortar and a pestle, you change the narrative.
You will agree with me that the fragrance of your coffee alone makes you enjoy it already. Still, the bottom line is finding what best suits your kitchen needs and you're good to go!
Once you purchase any of these products, do not fail to write a review in the comments section. I'll like to know how effective and how well they were able to satisfy you. If you've got any concern(s), hit the comment section too.